Gentleman's Swimming Hole Loop Trail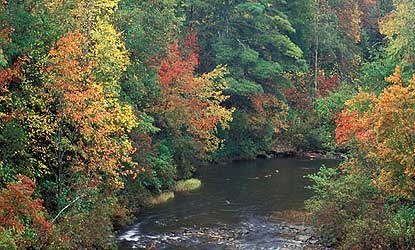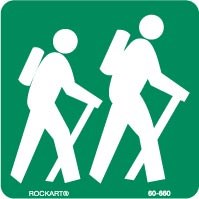 | | |
| --- | --- |
| Distance: | 0.4 miles, Gentleman's Swimming Hole |
| | 2.1 miles, Meeting of the Water Loop |
| Difficulty: | Easy |
| Cautions: | Slippery rocks |
| | Ledges |
| Connections: | Meeting of the Waters Loop |


The Gentleman's Swimming Hole Trail is a short hiking trail which will lead you to the swimming hole where the men from Rugby would swim in the Clear Fork River. As you leave the Laurel Dale Cemetery parking lot the trail will begin to descend off the plateau and into the Clear Fork River gorge. Along the trail numbered posts mark points of interest, discussing the natural and cultural history of the area. Trail booklets are available at the Rugby and Bandy Creek Visitor Centers.
At 0.4 miles the trail will split, the left branch continues on a very short distance to the Gentleman's Swimming Hole while the right branch continues on for almost another mile to the confluence of White Oak Creek and Clear Fork River, which is know as the Meeting of the Waters.
The trail follows the Clear Fork north traveling along a narrow strip of land between towering cliffs to the right and the river on the left. If you are quiet and observant you may be lucky enough to see a variety of wildlife in, and along the river.
Once you reach the Meeting of the Waters the trail will climb steeply up and out of the gorge following an old road back to the Laurel Dale Cemetery where your hike began.
Download a map (946 kb) of the Gentleman's Swimming Hole Loop Trail and Profile.