Blue Heron Ghost Train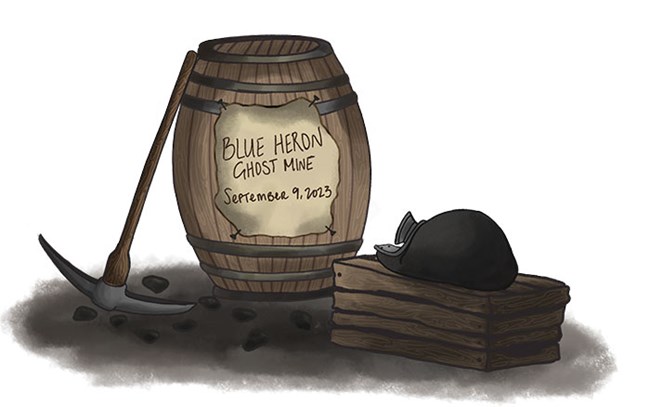 Join Big South Fork National River & Recreation on Saturday, September 9, 2023 to experience the 13th annual Blue Heron Ghost Mine. Hear chilling tales spun from the hills and hollows of the Cumberland Plateau. Experience the beauty of Kentucky, and the solitude of Blue Heron Mine-18 as you are entertained by talented local storytellers.
This free event will begin at 6:00 PM (ET) with Junior Ranger Activities and living history demonstrations. Music will be provided by David Howard beginning at 7:00 PM. At 8:00, four local storytellers will spin spooky tales under the shadow of the historic coal tipple. Girl Scouts of McCreary County will be on site to sell refreshments.
Gather the entire family for this special annual event and help us celebrate this important tradition here on the Cumberland Plateau from the historical coal mining community of Blue Heron, Kentucky.
Blue Heron Outdoor Museum is located at 8249 Mine 18 Road, Strunk, Kentucky. For additional information, call 423-569-9778.
Last updated: August 24, 2023