Ride the rails and hear tales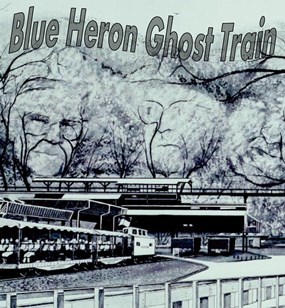 Take an evening ride through the hills of Kentucky to the former Blue Heron coal camp during the 8th annual Big South Fork Ghost Train.
The 2019 Ghost Train is on September 14th.
The Ghost Train departs the Big South Fork Scenic Railway's Stearns Depot at 7:00 p.m. ET. There is a train fare for this activity and advanced train reservations are recommended.You may contact the Big South Fork Scenic Railway at 800-462-5664 or 606-376-5330 or visit
www.bsfsry.com
.
People wanting to drive their own vehicles may do so by taking Highway 742 from Stearns. There will be music and festivities starting at 6pm ET for those wanting to arrive by car.
Bring a flashlight and be prepared to walk a short distance.
Hear chilling tales from the hills and hollows of the Cumberland Plateau. There is no fee to attend the program at Blue Heron. For additional information call 423-286-7275 or 606-376-3787.
Last updated: February 9, 2019