Bear Creek Horse Camp
This campground contains 23 developed campsites for equestrian campers and non-equestrian campers. Download your map here. There is also a list of the campsites with their respective lengths available for download (10 KB). Each site offers water and electricity, tables, grills, tie-outs for 4 horses, access to modern restrooms with hot showers, a dump station and access miles of horse trails. Bear Creek Horse Camp is located on Bear Creek Road off Hwy. 742, west of Stearns, Kentucky. The fee rate per night is $28.00 for sites with 30-amp electric service and $32.00 for sites with 50-amp electric service (half price for holders of the Interagency Access/Senior Passes). Currently, only sites 21 through 23 have 50-amp electric service. More will be added soon.
Bear Creek Horse Camp is now operated by the National Park Service. Camping reservations can be made by calling 1-877-444-6777 or online at www.recreation.gov. 
Black bears now reside within Big South Fork. When staying at either Station Camp of Bear Creek Horse Camps, please use proper food storage techniques.
Campground Regulations
Campers are responsible for reading and following the rules and regulations. These have been established to make your camping experience a safe and enjoyable one.
Camping Regulations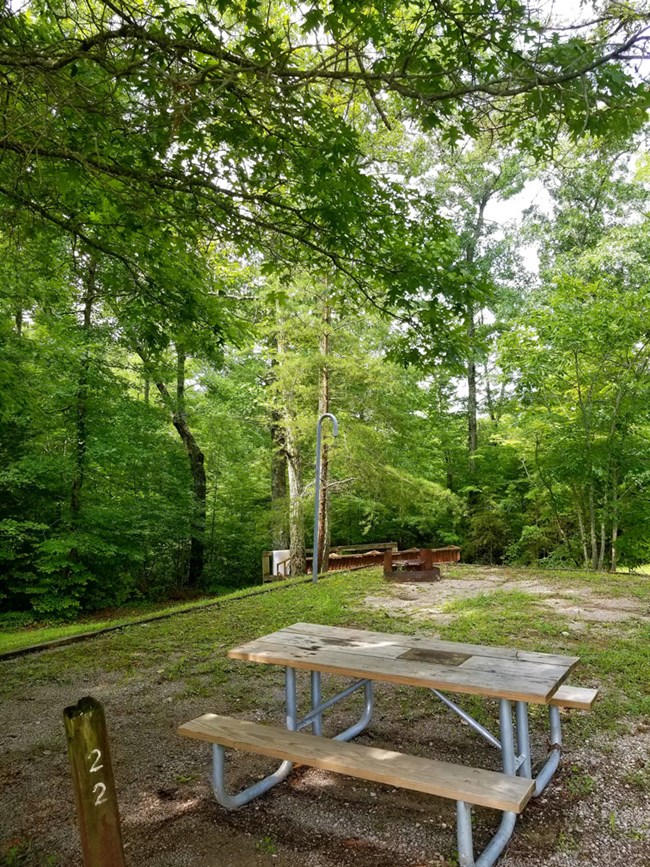 .
Last updated: August 26, 2023