Press Kit
MISSION
To preserve and interpret the nationally significant cultural, historic, archaeological, geologic, fish and wildlife, scenic, and recreational value; to preserve the free-flowing Big South Fork and portions of its tributaries; to preserve the natural integrity of the gorge; to provide healthful outdoor recreation for the enjoyment of the public and for the benefit of the regional economy.
Click here to read the park's General Management Plan, finalized in 2005.
ABOUT US
Big South Fork National River and Recreation Area was formed by an act of Congress on March 7, 1974, and protects the Big South Fork of the Cumberland River and its tributaries as free flowing streams in Tennessee, and Kentucky. Encompassing 125,000 acres, Big South Fork is the fifth largest unit of the National Park System in the Eastern United States. The park is home to hundreds of natural wonders and breath taking views. Over time the river has carved deep gorges and beautiful rock formations throughout the landscape. Because of its biological richness, The Nature Conservancy has designated the area as the eighth most important habitat in the world. The Big South Fork is habitat to more than 80 plant and animal species on the state and/or federal threatened or endangered list. Rare river prairies occur at Big South Fork -- the largest concentration of cobble bar plant communities in existence. Here in the river gorges of the Cumberland Plateau the driving force is water, where floods wash over the habitat scouring out species not adapted to disturbance.
The park abounds in dramatic cliffs, arches, and rock shelters. The region contains more natural arches than any other region in the eastern United States. Natural arches form along gorge edges where resistant sandstone is able to support its own weight when layers below erode away. Twin Arches, an easy 1.5 mile round trip hike from a parking lot, is the largest arch complex in the east. Big South Fork is home to Kentucky's tallest waterfall, Yahoo Falls.
Big South Fork has a number of concessions within its boundaries that offer visitors services and conveniences not often found in many parks.
Please
click here
for a downloadable fact sheet about Big South Fork NRRA.
BIG SOUTH FORK NRRA -- BY THE NUMBERS
Resources
585,178 museum objects/artifacts
25 historic structures (18 are National Register eligible)
17 endangered species
244 miles of rivers and streams
200 miles of horse trails
190 miles of hiking trails
57 miles of mountain biking trails
3 general campgrounds with over 233 campsites
2 equestrian campgrounds with 47 campsites
1 horse/mule stabling operation, with camp store
1 rustic 1830s-era backcountry lodge and horse stabling operation
Stats
Acreage:
125,000 acres, in two states (Kentucky and Tennessee), five counties (Scott, Fentress, Pickett, McCreary, and Morgan), in two time zones (Eastern and Central).
Visitation:
2016 -- 684,715
2015 -- 643,135
2014 -- 599,906
2013 -- 565,063
2012 -- 600,161
2011 -- 606,579
2010 -- 656,374
Big South Fork NRRA was Established March 07, 1974, by President Richard Nixon.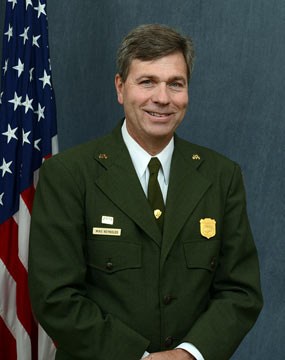 Acting NPS Director Michael Reynolds
Since August 1 of 2016, Michael T. Reynolds (Mike) has been serving as the Deputy Director of Operations for the National Park Service (NPS). In this capacity, he is responsible for the day-to-day operations of the 7 regions and the 413 parks nation-wide for the National Park Service, as well as program areas in Washington DC. These programs serve communities and NPS stakeholders in many facets including natural, cultural, and recreation resources, facilities, planning and lands, visitor and resource protection, fire, safety, and interpretation and education programs and partnerships and community based programs like rivers and trails or National Historic Landmarks. He has 30 years of service in the Department of the Interior.

The third generation of his family to work for the NPS, Reynolds grew up in Yosemite National Park. He earned a Bachelor's degree in Environmental Studies from the University of California, Santa Barbara, and an MBA from Regis University in Denver. He was a Senior Executive Fellow at Harvard University in the spring of 2011.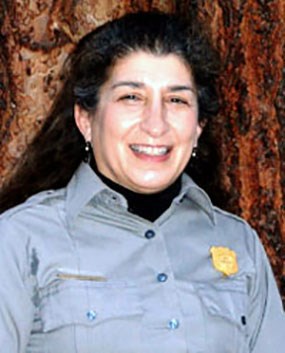 Superintendent Niki Stephanie

Nicholas
Niki Stephanie Nicholas serves as the Park Superintendent for Big South Fork National River and Recreation Area, and for Obed Wild and Scenic River. Nicholas, who had been serving as the Chief of Resources Management and Science at Yosemite National Park in California for the previous seven years, officially assumed her new duties on January 17, 2011.
Prior to working at Yosemite, Nicholas worked at the Tennessee Valley Authority. Her last position there was as senior manager for Environmental Impact Reduction Technologies.
Last updated: February 21, 2017