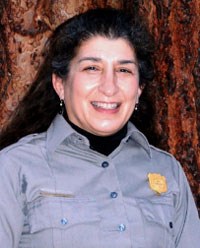 National Park Service Southeast Regional Director David Vela announced on January 3, 2011, that Niki Stephanie Nicholas was named superintendent of Big South Fork National River and Recreation Area, in Kentucky, and Tennessee, and Obed Wild and Scenic River, in Tennessee.
Nicholas, who had been serving as the Chief of Resources Management and Science at Yosemite National Park, in California for the past seven years, officially assumed her new duties on January 17, 2011.
"We are delighted to bring Niki and her tremendous background in resource management to the Southeast Region," Vela said. "She understands the need to preserve both natural and cultural resources for future generations while at the same time allowing for education and enjoyment by park visitors. She also knows and values the importance of working with local communities to create awareness and support."
Prior to working at Yosemite, Nicholas worked at the Tennessee Valley Authority. Her last position there was as Senior Manager for Environmental Impact Reduction Technologies.
"I'm very happy to be back in the Southeast and very excited to get to work with the wonderful staffs at Big South Fork and Obed River," Nicholas said. "The resources and the recreation opportunities of these two parks are tremendous and I'm thankful for the opportunity to contribute to their preservation and use."
Nicholas holds a Bachelor's Degree in Biology from Northwestern University, a Master of Science Degree in Ecology from the University of Tennessee, and a Doctorate in Forestry from Virginia Polytechnic Institute and State University. She is a member of the Ecological Society of America, Forest History Society, Society of American Foresters, and the George Wright Society.
Nicholas has been married to Charles Patrick Nicholson for more than 15 years. Nicholson works at the Tennessee Valley Authority as Manager for National Environmental Policy Act Compliance. They have two black Labrador retrievers and they just bought a home in Oneida, Tennessee.