The School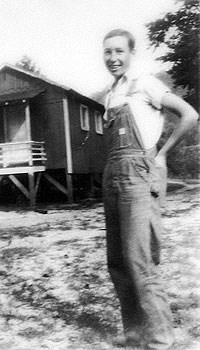 In the early years, regardless of the particular camp town, few children finished school beyond the eighth grade. Some only went until they were old enough to leave school to work or marry, most seeing little use for education.
The company encouraged education by seeing that there was a school in most camps, or one near enough to travel to. Children living out on the "Ridges" went to these camp schools too—whether or not their parents worked for the company.
For some, going out of Blue Heron to go to high school in Whitley took from five in the morning to five in the evening, leaving little time for after school activities or what we have come to know as "normal" adolescence. For many years there was no transportation but the train, though buses came in when the road was built.
Though the teachers were paid by the state for the first seven months worked, the coal company paid for two more, bringing the school year to a nine month session in the coal camps before other schools in the region.
The school at Blue Heron was described as a "Little Red School House" by some who remembered it. It was "L" shaped and had a pot-bellied stove in the corner of the two spaces. Teachers brought in materials, the hand held school bell, a water bucket and whatever games or sports equipment needed for recess.
In a school with thirty or so students of different ages, the older students often helped younger ones with studies or "giving words", relieving the teacher of instructing such diverse levels at once. Often the teachers were nearly as young as the older students and would fish or play ball with them equally in off hours.
The School

Recording from the School ghost structure


Last updated: April 14, 2015