Nature's Bounty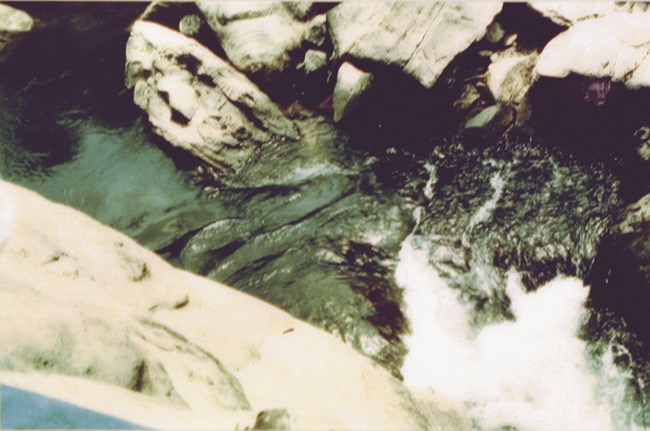 "I missed many of a day's work to go fishin' and huntin'."
When Justus Stearns settled his mind and his business on Stearns and the region of the Big South Fork, there was appeal in the place for a man who made his way in the lumber business in Ludington, Michigan. Here were fine strands of oak, tulip, beech, sycamore, linden, cedar and pine-some still virgin growth.
And here too, was coal, millions of years of nature's changes giving back a bounty of energy. Justus Stearns started his railroad and the coal mines to fuel the engines to bring the timber out of the hills. Later, coal became the center of activity.
Here, too, were bluffs, cliffs and boulders cut through by the Big South Fork of the Cumberland River. Natural strata of sedimentary rocks created sculpture to capture the mountaineer imagination.
The river held its bass and walleye and catfish. There were whitewater rapids, small falls and eddies, and the undergrowth provided the place for frog and ginseng hunting, mayapple and muscadine grape searches, and trudges through piney woods.
Not only did many a morning fishing keep a man or woman from chores or paid work, but hunting squirrel or mink or even "manx" in favorite woodland haunts fill many an old miner's memory.
For all the timbering and the mining, the acid from the mines coloring the water and changing the wildlands to coal camps, the natural landscape still draws those who say with some who lived and worked at Blue Heron, "...I just love nature, that's all."
Nature's Bounty

Audio recording of Nature's Bounty Ghost Structure.
Last updated: April 14, 2015