Interpretive Themes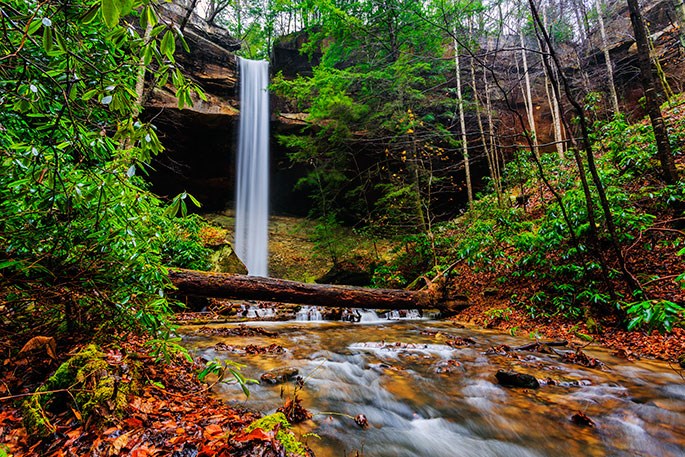 Interpretive themes convey park significance. Primary interpretive themes are the key ideas through which the park's nationally significant resource values are conveyed to the public. They connect park resources to the larger ideas, meaning, and values of which they are a part. They are the building blocks—the core content—on which the interpretive program is based. Each primary theme may connect to a number of specific stories or subthemes. These elements are helpful in designing individual services, ensuring that the main aspects of primary themes are addressed.
ROCKS & RIVER
Powerful geologic forces of sedimentation, uplifting, and erosion created features in the gorge through which the river flows, influencing the plants and animals that live there.
PRESERVING DIVERSITY
Big South Fork NRRA contains unique natural resources that help tell the story of the area, and must be protected and preserved.
LAND HAS SHAPED THE PEOPLE; PEOPLE HAVE SHAPED THE LAND
Big South Fork NRRA has a rich cultural history spanning approximately 10,000 years. The land of the Big South Fork region has influenced human activity, but has also been affected by human presence and use.
RECREATE & EDUCATE
Big South Fork NRRA offers divers environmentally sustainable outdoor recreation opportunities for a diversity of people. Recreation and education are motivation for conservation.
Last updated: January 20, 2016