Plan Your Visit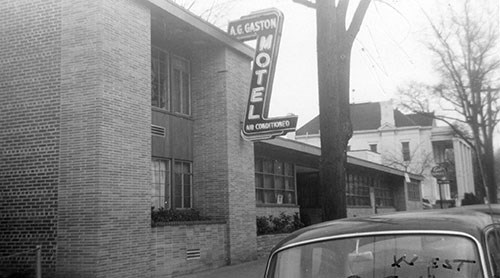 Birmingham Civil Rights National Monument was established in 2017, and encompasses roughly four city blocks in downtown Birmingham, Alabama. The National Monument includes the A.G. Gaston Motel, which served as the headquarters for the Birmingham campaign. From April through May of 1963, leaders of the civil rights movement, including Reverend Dr. Martin Luther King, Jr., took up residence at the motel. Here they strategized and made critical decisions about the non-violent campaign that targeted Birmingham's segregation laws and practices. In addition to the day in - day out work of the campaign that occurred at the motel, several key events of the campaign publicly unfolded at the property. The National Park Service has partnered with the City of Birmingham to restore the A.G. Gaston Motel to its appearance during the Birmingham campaign of 1963. In the coming years the A.G. Gaston Motel will be developed to accommodate visitors, but it is currently closed.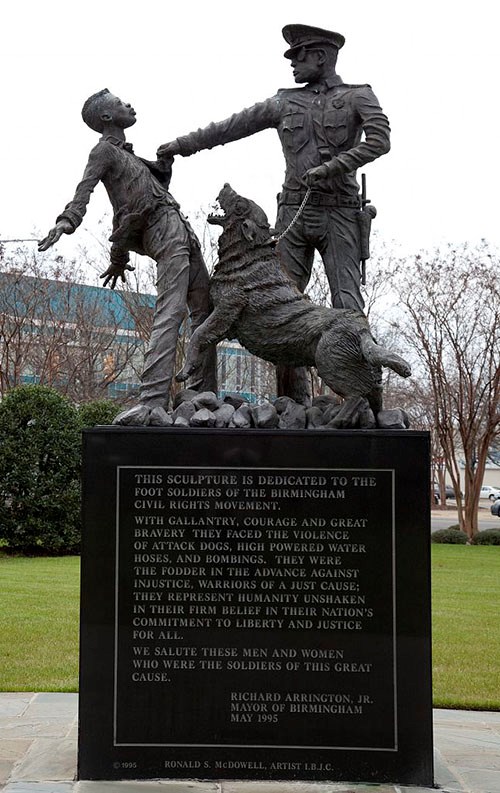 Other landmarks of the American civil rights movement are within walking distance or a short drive from the A.G. Gaston Motel:
•
16th Street Baptist Church
, target of September 1963 bombing that killed four young girls who were preparing for Sunday school. This act of domestic terrorism became a galvanizing force for the passage of the Civil Rights Act of 1964.
•
Kelly Ingram Park
, where protesters, including many children, were violently disrupted by police dogs and powerful water cannons. Images of the brutal police response to peaceful protesters spread across the country through the news media, shocking the conscience of the nation and the world.
•
4th Avenue Historic District sites
, listed in the National Register of Historic Places, as the retail and entertainment center for black-owned businesses serving African American customers during Birmingham's extended period of forced segregation.
•
Bethel Baptist Church
, located six miles north of the city center, noted for its significant association with Rev. Fred Shuttlesworth. It was the historical headquarters of the Alabama Christian Movement for Human Rights led by Shuttlesworth and was bombed three times – in 1956, 1958 and 1962.
Next to the A.G. Gaston Motel is the
Birmingham Civil Rights Institute
, a cultural and educational research center opened in 1992, that presently reaches more than 140,000 annual visitors, and whose exhibits provide an overview of the struggle for civil rights in Birmingham.
Last updated: June 27, 2019