For Kids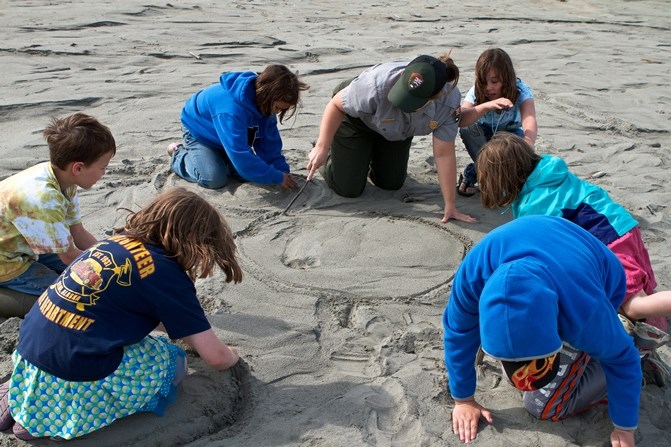 Welcome, kids!
Do you live in Alaska? Florida? The moon? From just about anywhere you can make
mammoth
discoveries about Bering Land Bridge National Preserve and become a Junior Ranger.
Junior Ranger Book
Would you like to proudly wear the Bering Land Bridge Jr. Ranger patch? Download the
Junior Ranger Book
to become an official Bering Land bridge Jr. Ranger. When you are done send it to us via email or snail mail and we'll award you with your hard earned patch and certificate.
Looking for a little extra fun?
The Megafauna of the Ice Age
Imagine living amongst woolly mammoths, steppe bison, and giant bears. The creatures of the Ice Age made humans look like tiny ants. Learn more about yesterday's giants and what made them so special.


Explore the Serpentine Hot Springs area with Martin the Woolly Mammoth
Join
Martin the Woolly Mammoth
at Serpentine Hot Springs! He'll show you the tallests of tors to the tiniest lichen, digitally of course!
Alaska Animal Adaptations
Adaptations help plants animals and plants survive. Learn more about the
arctic adaptations
needed to survive cold Alaska temperature?
Arctic Animal Discovery!
Dig a little deeper and check out our newest game:
Arctic Animal Discovery
! Find the animals on the landscape to learn more about their amazing abilities to survive in their natural environment.


Last updated: April 24, 2023