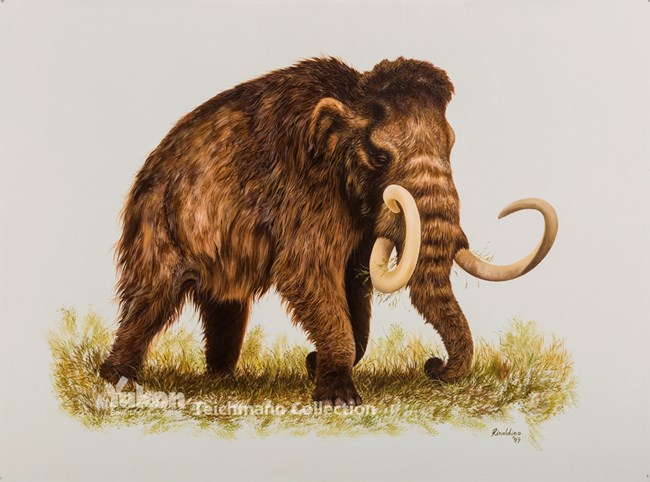 One of the most iconic animals that made their home on the Bering Land Bridge was the woolly mammoth.
They were about the size of modern African elephants. Numerous herds of these Ice Age elephants roamed the land bridge looking for food to satisfy their large appetites. Their teeth reveal what they ate. With flat molars the mammoth had teeth adapted for grazing on grasses. Mastodons, the cousin of the mammoth, had molars with raised, rounded ridges. Their teeth were adapted for browsing on woody plants like trees and shrubs.
Throughout Russia and Alaska, mammoth remains are plentiful, but mastodon remains are rare. What does this reveal about Bering Land Bridge's ecosystem? Called the tundra-steppe, it was the mammoth's perfect home, a cold grassland. But the mammoth wasn't alone on the tundra-steppe. Notice the large tusks? What do you think they were used for?