Sullivan Bluffs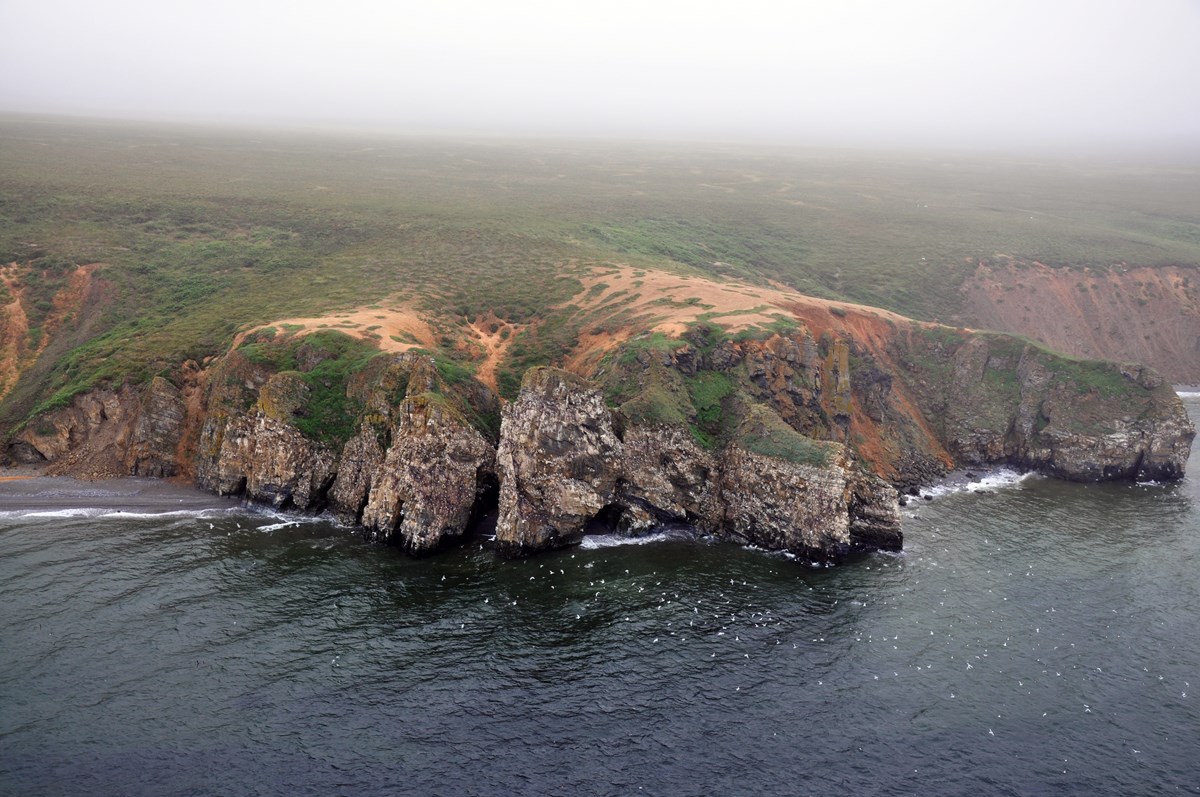 Every spring, a flood of migrating birds descends upon the land inside the Bering Land Bridge National
Preserve. Some species of migrating sea birds come to the preserve to lay eggs at rookery sites along the
the northwest coast of the preserve. The bedrock cliffs at Sullivan Bluffs offer sea birds, including kittwakes,
murres, and horned puffins, a secure nesting site for their young. The arrival of birds to the cliffs at Sullivan
Bluffs has brought humans to the area for hundreds of years. Alaska Natives living a traditional subsistence
lifestyle have passed down the knowledge of gathering sea bird eggs to the next generation. Even today,
gathering sea bird eggs represents just one of the many ways people still interact with the natural features
of the preserve.
Last updated: April 14, 2015