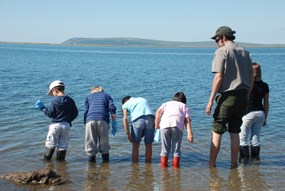 Interested in working in a culturally and biologically rich place like Bering Land Bridge National Preserve? Employment positions open periodically and seasonally, so stay tuned for information concerning upcoming job opportunities.
Positions at Bering Land Bridge open to all US citizens will be posted on USAJobs, electronic application process only. Search "Bering Land Bridge" in the "What" field to get results related to the preserve. Some jobs are posted as local hires and are posted in local communities. To learn more, visit the Bering Land Bridge Visitor Center to learn more about local jobs.
You an also like us on Facebook and follow us on Twitter for hiring announcements as well, and stay up to date on preserve news and happenings.
Questions? Please call (907) 443-2522 or 1-800-471-2352.