Denali Encourages Young Alaska Artists
Each summer, Denali's Artist-in-Residence program awards scholarships to two talented Alaska artists -- one each from art programs at the University of Alaska, Anchorage, and the University of Alaska, Fairbanks -- to participate in a three-day landscape painting field course in the park hosted by Alaska Geographic. The instructor is David Mollett, an accomplished painter and a 2003 AiR-program alumnus.
Lucy Franklin, 2016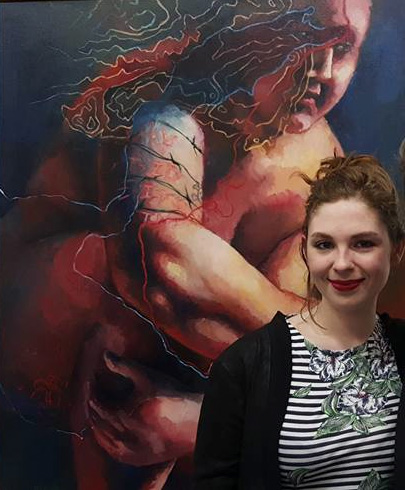 A BFA student at the University of Alaska, Anchorage, Lucy Franklin was born and raised in Anchorage. She grew up in the Alaska performing arts community, which instilled her with a deep appreciation for the beauty and expressive qualities of the human form. Her work ranges from the abstract to figurative, with a focus on intense, atmospheric color and and an organic use of shape and line. She recently completed her BFA thesis show, which featured large-scale portraits that focused on the emotional and psychological interweaving of physical place and topography with our personal conceptions of ourselves and our history — the way the places we live affect who we are.
Erica Keiko Iseri, 2016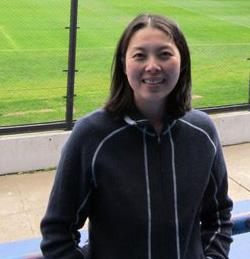 Originally from the Los Angeles area, Erica Keiko Iseri has lived in Fairbanks for more than 20 years. She has been involved in the arts all her life, in particular in writing and in music. It is only recently that she has taken to the visual arts, through printmaking classes at the University of Alaska Fairbanks, where she also works as the study abroad advisor. She draws inspiration for her art from her passions such as dog mushing, birding, bicycling, and travel, and looks forward to developing her skills as an artist.
Tammy Holland, 2015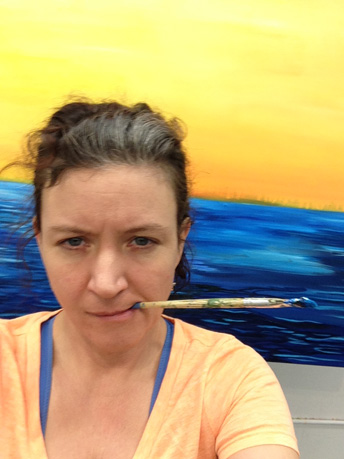 A BFA student at the University of Alaska, Fairbanks, Tammy Holland was born in Fairbanks and grew up alternating between Fairbanks and fish camp on the Yukon River near Rampart City. Her family led a subsistence lifestyle hunting, fishing, and gathering in the summers while creating a legacy of breeding, training, and professionally competing in both sprint and distance dog mushing in winters. Her art is a reflection of that childhood, celebrating nature and strong matriarchal bonds through a bold color pallet and perspectives, and bright happy imagery.
Christopher Judd, 2015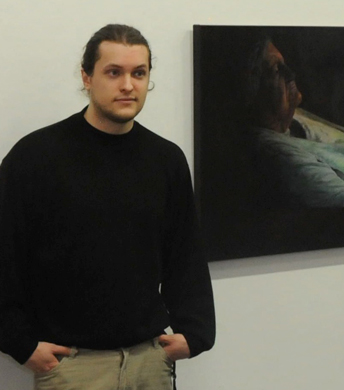 A BFA student at the University of Alaska, Anchorage, Christopher Judd was born and raised in Chugiak. Alongside his studies at UAA he spends his summers attending the Art Students League of New York to focus on drawing and painting from life. His studies kindled a passion for life drawing and portraiture that his work centers around. He recently completed his BFA Thesis show focusing on a series of portraits he did of his grandmother. He hopes to attend the New York Academy of Art in the near future for graduate school.
Last updated: October 26, 2021