By Aviation: From Sand Dunes to Sonic Booms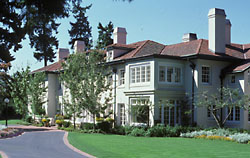 William E. Boeing (1881-1956) was founder of the Boeing Airplane Company, the largest and most successful commercial aircraft manufacturer in the world. Starting from a base in the lumber industry, Boeing became a pioneer in the design and manufacture of airplanes just before America's entry into World War I. Expanding first into the production of military aircraft during the war and then into contracts for scheduled mail delivery and regular commercial passenger service, the Boeing empire eventually included all aspects of aviation, from technological development and aircraft production to international airline transportation systems. In 1934, forced by the Federal government to dissolve the interlocking partnerships between the manufacturing and transportation divisions, Boeing resigned from the industry he had pioneered and turned to other interests.
Boeing grew up in Michigan, attended Yale's Scientific School, and then spent five years learning the logging business in Grays Harbor, Washington, before arriving in Seattle in 1908 where he continued to manage his timber lands, establishing the Greenwood Timber Company. Around the same time, Boeing became interested in flying, took lessons, and purchased a Martin hydroplane. He founded his aeronautical products company shortly thereafter, established a production plant at the Red Barn and built his first airplane in 1916.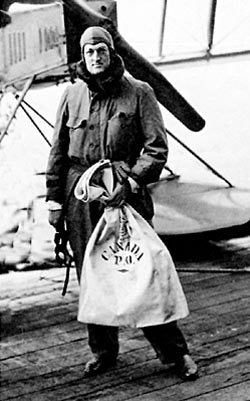 At the same time, Boeing was having a home built for him in The Highlands, a newly established exclusive residential community just outside Seattle. Charles Bebb designed his 19,000 square foot residence, which Boeing named Aldarra. Boeing moved in as a bachelor in 1914 but married Bertha Potter Paschall in 1921. Bertha had two young sons from a previous marriage, and the couple completed their family with their own son, William Boeing, Jr. Situated at the edge of a bluff overlooking Puget Sound, the impressive Mediterranean Revival residence has restrained detailing, a white stucco façade and red tile roof. The home was Boeing's principal residence until 1954, just two years before his death. Boeing had donated his home to a local hospital, which benefited from the sale of the estate to private owners.
The William E. Boeing House is located on Huckleberry Lane in The Highlands, Washington. It is a private residence and not open to the public.

Visit the National Park Service Travel American Aviation to learn more about Aviationrelated Historic Sites.
Last updated: September 3, 2017