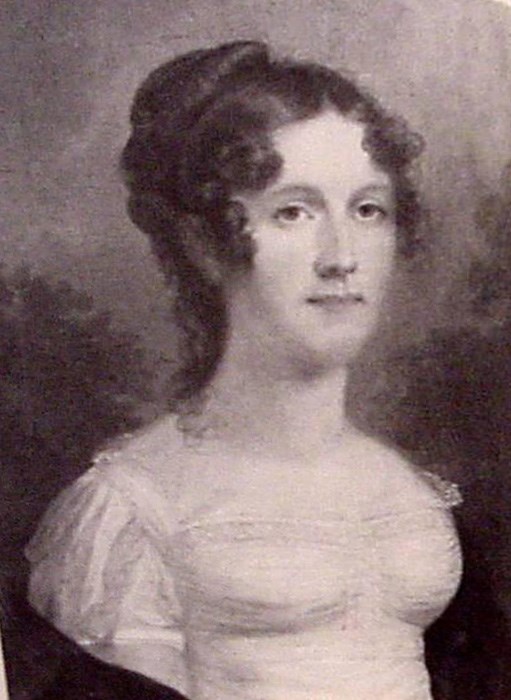 In 1808, William Clark was 37 years old. Julia Hancock, the young woman whom he married on January 5, was just 16. The ceremony probably took place at Santillane, the estate of Julia's father Colonel George Hancock, just outside of the village of Fincastle, Virginia.
Upon the Corps' return, William made a beeline back east to renew his acquaintance with Julia (Clark often called her Judith). He clearly had her on his mind during the journey west since he named a tributary of the Missouri in today's central Montana the Judith River. After less than a year's courtship, the couple was wed, departing in March 1808 for St. Louis.
William and Julia had five children: Meriwether Lewis, William Preston, Mary Margaret, George Rogers Hancock, and John Julius. Unfortunately, Julia died on June 27, 1820.
Clark then married Julia's cousin Harriet Kennerly Radford, the widow of Dr. John Radford, on November 28, 1821, in St. Louis. This marriage was blessed with two children: Jefferson Kearny, Harriet, and Edmund.
Hancock family legend has it that in about 1801 young Julia, who was about 11 or 12, and her cousin Harriet, age 14, were out riding near the spacious family estate in western Virginia. One of their horses became nervous and the girls were having trouble getting home. Along came a handsome red-headed gentleman, none other than William Clark, who helped the girls get the horse going and escorted them home. Little did the pretty young girls dream that they had both met their future husband.