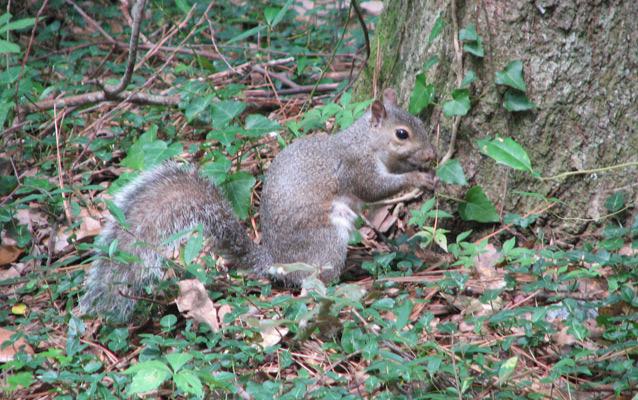 While exploring Fort Raleigh National Historic Site, you may have a chance to see some of our local wildlife. Please, as always, be a respectful visitor and do not approach any wildlife.
Common animals in the evergreen maritime forest of Fort Raleigh include songbirds such as cardinals (Cardinalis cardinalis), bluebirds (Sialia sialis), robins (Erithacus rubecula), and blue jays (Cyanocitta cristata).
Keep an eye out for one of our most common animals, the Eastern grey squirrel (Sciurus carolinensis).