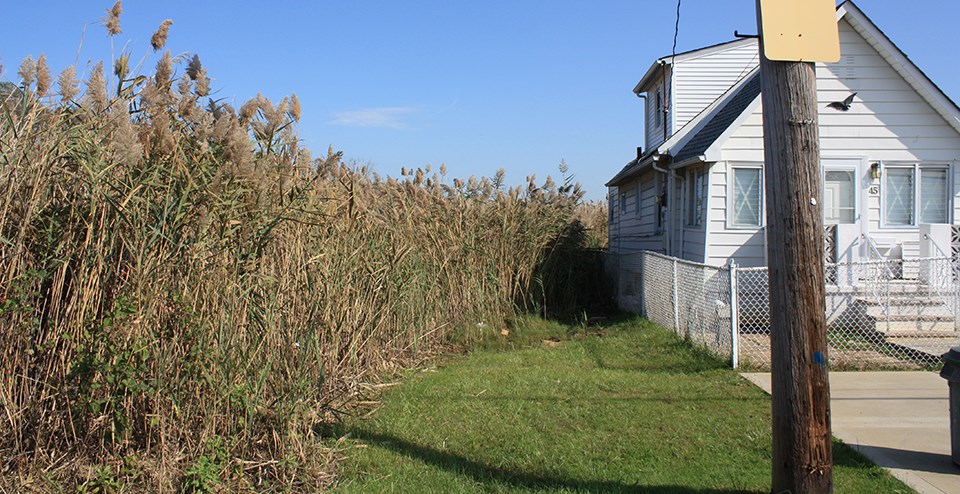 The wildland urban interface can be found in every part of the country where people live in areas with vegetation near houses and little clearance. Depending on the location, vegetation can be native, such as pine or oak trees, shrubbery such as sagebrush or chaparral, or non-native, such as kudzu, salt cedar, or eucalyptus.
In ever-greater numbers, people are moving to these types of areas, sometimes as vacation homes and cabins, but more often as primary residences. The attraction of these areas is the draw of nature – the solitude, the wildlife, the vistas, and the privacy of dense trees in the forest.
Many of these areas are near national parks and forests where years of fire exclusion have allowed dense vegetation to accumulate and dead fuels are not removed through the natural process of fire. Parks as diverse as Rocky Mountain National Park in Colorado, Santa Monica Mountains National Recreation Area in California, Bandelier National Monument in New Mexico and Gateway National Recreation Area in New York and New Jersey all have wildland urban interface.
The problem has been identified – people moving into previously unpopulated areas where there are heavy fuels but little infrastructure for fire protection. What is the solution? People will continue to live in wild and beautiful places, but in order to prevent homes from burning or wildland fires to spread from either private property or parks, both homeowners and park managers have responsibilities.
Many parks have completed fuelbreaks and hazard fuel reduction projects in the wildland urban interface and along park boundaries to reduce the chances that a fire could spread from public land to private land or from private to public land. Communication between a park and park neighbors is very important to let residents in the wildland urban interface know the steps the park is taking to reduce the threat of wildfire as well as plan for such an event.
These park projects, in combination with residents' "Firewise" practices, help make it so that homes in the wildland urban interface survive wildfire. To use Firewise techniques and practices, a homeowner modifies the area around the home to make it more fireproof rather than fire prone.

You can take steps to reduce the risk from wildfire if you live in the wildland urban interface. Clearance requirements vary from state to state and county to county. Check with your local fire department to learn what the specific clearance standards are in your area. Here are some examples of what you can do around your home and property:
Remove combustible vegetation from around any structure. Thin out continuous tree and brush cover and remove dead limbs, fallen trees, leaves, twigs and evergreen tree cones within 30 feet of the structure to create a "safety zone of low fuel density all around the home" (NFPA).
Prune trees branches to 10 feet above the ground and remove leaves and twigs from beneath trees, in the yard, on roofs, patios and landscaped shrubs.
Do not use highly flammable landscaping near structures. Avoid using bark or wood chip mulch in the safety zone.
Stack firewood uphill at least 15 feet from a house. Fire risks increase when wooden decks, patios and woodpiles are placed close to structures or when flammable materials are stored near structures.
Be aware that roofs and walls made of untreated flammable materials such as wood shakes and shingles pose a significant fire threat. Wind-carried embers can ignite such fuel sources.
Clean roof and gutters.
Mow tall grass and keep it to a maximum height of two inches within the home safety zone.
Inspect and clean chimneys regularly. Equip chimneys for wood burning heating units with spark arresters.
Avoid all outdoor burning.
Prevent mishaps with outdoor cooking grills by carefully maintaining the grill and using caution during grill use.
The Firewise Communities website has additional information on how best to prepare for wildfire if you live in the wildland urban interface.