Restoring and Maintaining Cultural Landscapes and Defensive Spaces with Fire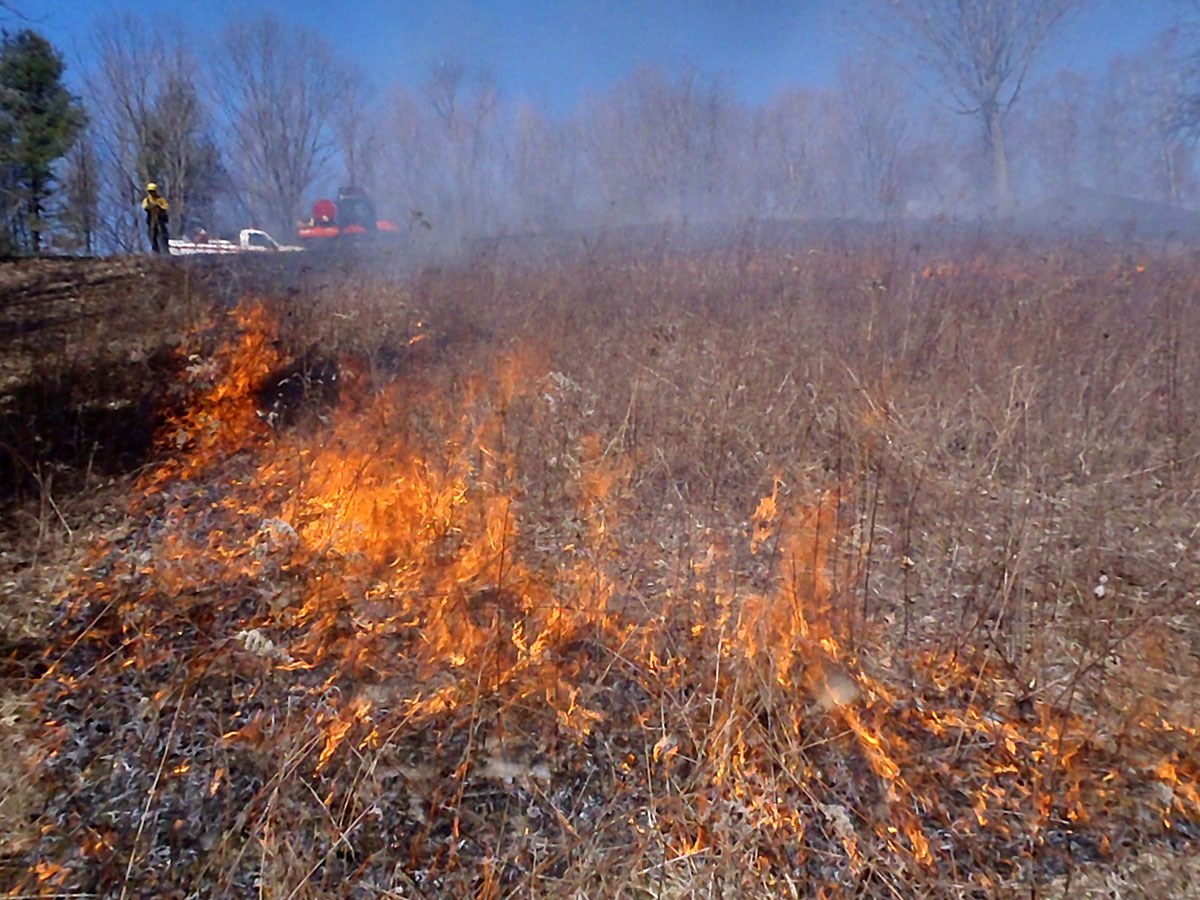 For the past two decades, Saratoga National Historical Park has used fire to create defensible space around park facilities while also restoring and maintaining critical cultural landscapes. The park is approximately 3,000 acres of rolling topography in a mix of forest and grassland.
Over two days in early April 2013, Saratoga National Historical Park fire staff conducted prescribed fire operations on four units within the park totaling 55 acres. Their goal was to reduce accumulated fuels and woody growth and restore warm-season grasses in addition to maintaining historic battlefields and viewsheds. Staff from Cape Cod National Seashore, New York State Forest Rangers, North Country Fire Staff, Acadia National Park, and the Northeast Region provided assistance. All four units were grass and brush, and have been burned on a rotation with other burn units for many years.
The four units were burned successfully with no injuries. During the burn staff capitalized on opportunities for training and the enhancement of firefighter skills, while also building on important interagency relations.
Contact: Fred Mason, fire operations and fuels, Acadia National Park
E-mail: e-mail us
Phone: (207) 288-8783
Last updated: December 14, 2017