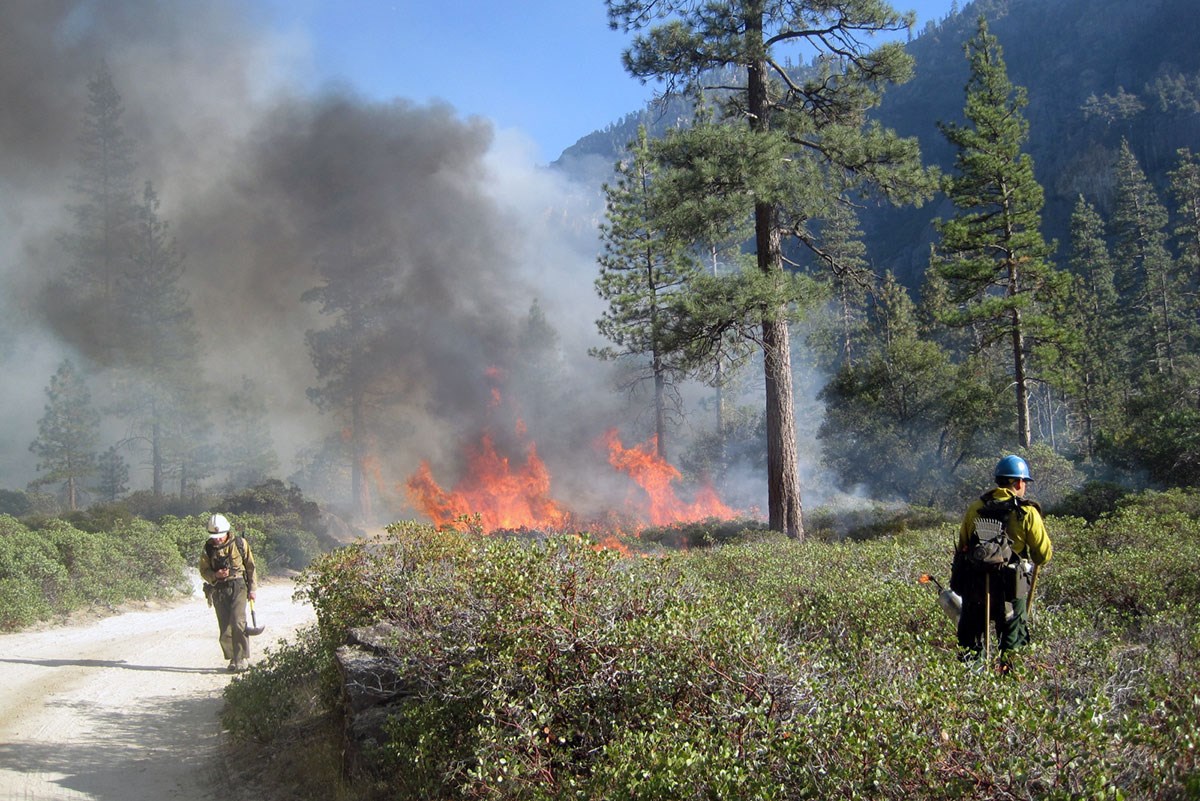 "For me, it demonstrated how effective we can be when we work together. The firefighters, resource management, and maintenance employees, and on to the superintendent, really stepped up to ensure that this project could be completed safely."

—Ben Jacobs, Sequoia and Kings Canyon National Park fuels specialist and Nature Trail burn boss
The Nature Trail prescribed fire, completed in the late fall of 2011, was a particularly satisfying project for fire management employees in the parks.
Located in Cedar Grove in Kings Canyon National Park, this project provided critical fuels reduction between two separate developed areas: National Park Service employee housing and the National Park Service stables.
Fire has long been a natural process in the Sierra Nevada, and was a historically frequent event in the Cedar Grove area. Fire suppression policies over the last century have resulted in abnormally high levels of forest fuels. Prescribed fire consumes these fuels under favorable conditions, reducing the risk of an unwanted fire during hotter, drier conditions.