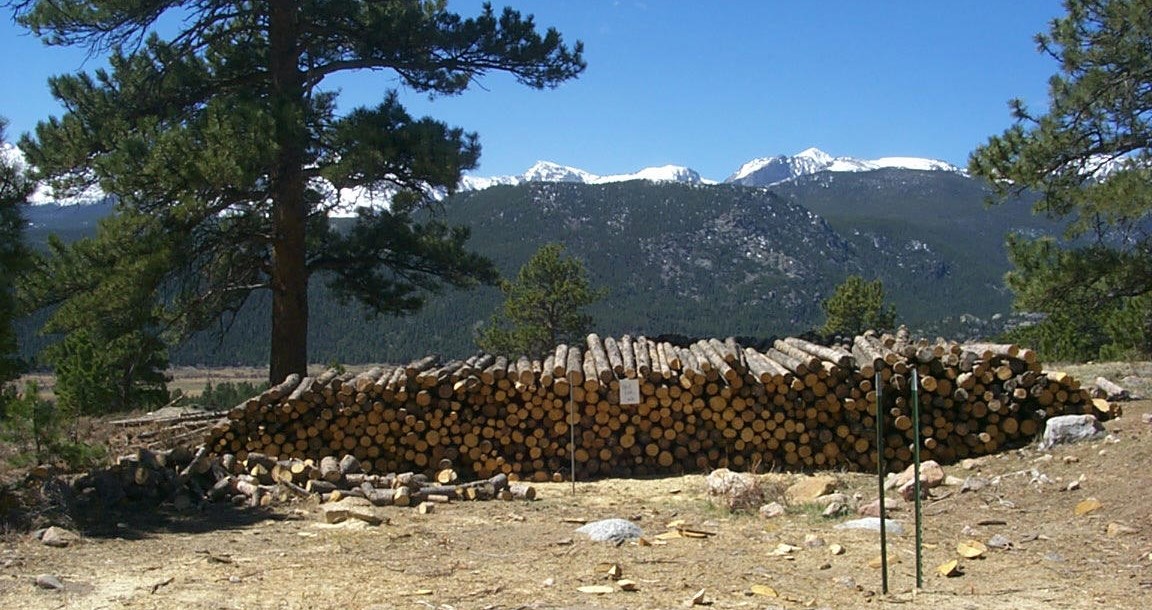 "As a result of these fuels treatments, the Fern Lake fire only spotted into the grass, and since the ladder fuels had been removed, the fire did not torch any trees."

—Mike Lewelling, fire management officer, Rocky Mountain National Park
When 70 mile per hour winds hit the Fern Lake fire in Rocky Mountain National Park (ROMO) about 1:00 am on December 1, 2012, the fire doubled in size and made a three-mile run in 35 minutes, prompting the evacuation of more than 600 residents of Estes Park, as well as numerous ROMO employees. The fire spotted into Moraine Park, ran through grass fuels toward the Kaley Cottage housing area, and ignited a cabin. The privately owned structure became fully involved, producing embers that started multiple spot fires throughout the housing area.
Firefighters on scene quickly suppressed the grass fires between the structures, stopped the forward spread of the fire, and saved the remaining 26 structures in the housing area. They also lit backfires that successfully stopped the fire before it could cross Bear Lake Road. Had the fire crossed the road, it would have burned outside the park and directly threatened private residences and business along the Highway 66 corridor.