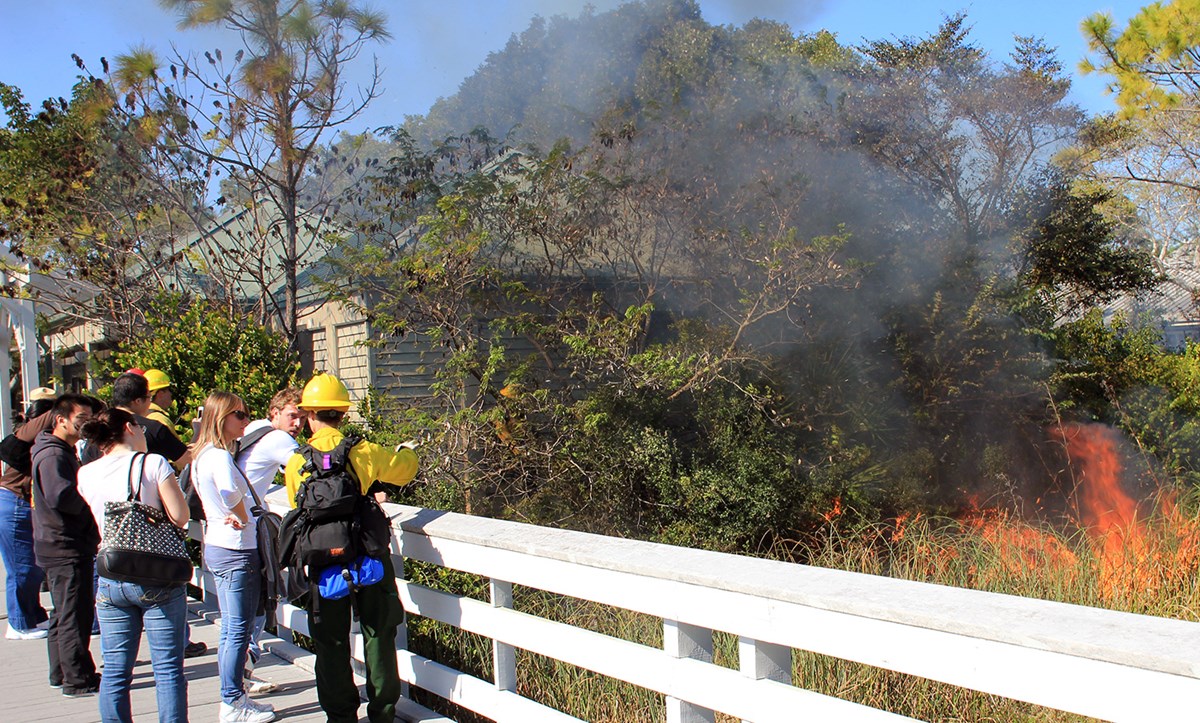 During the first week of January 2012, winter visitors enjoying the spectacular wildlife and natural beauty of the Everglades had the unique opportunity to get an up-close view of fire in the Everglades during the Headquarters prescribed fire treatment.
"We spoke with visitors from all over the United States and around the world."

—Katie Budzinski, Everglades public information officer
The objectives of the 6.5-acre fire were to reduce hazardous fuel accumulations near park administrative offices and the visitor center, maintain scenic viewsheds, and provide staff and visitors educational opportunities to learn about the Everglades fire-adapted ecosystem.
Because the Ernest Coe Visitor Center and Headquarters area is located at the entrance to Everglades National Park, the Headquarters prescribed fire treatment was the perfect opportunity for visitors to see that fire belongs in the Everglades.