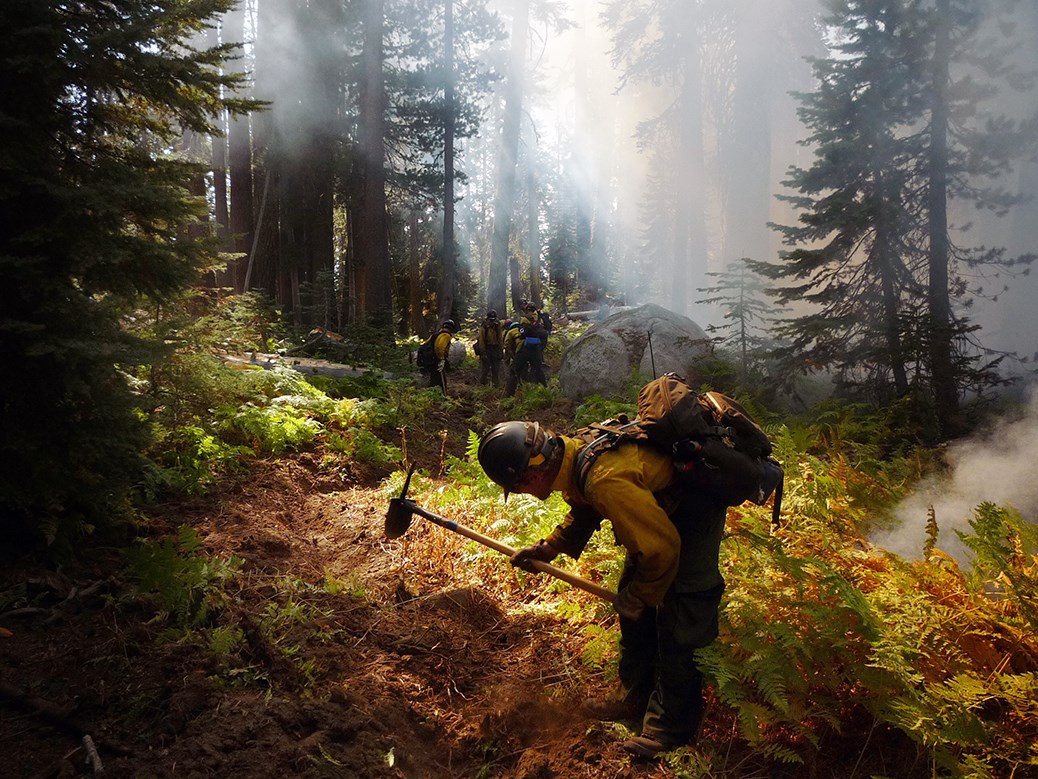 June 15, 2012, began as a typical summer day in Yosemite National Park. The sun was brightly shining, but clouds and a lightning storm were predicted by late afternoon. The storm passed over with several lightning strikes hitting within the park. The park helicopter confirmed a strike, in a red fir snag, near Cascade Creek, in the northern portion of Yosemite, at approximately 8,000 feet elevation. Fire managers decided not to actively suppress this fire, called the Cascade fire. They did not know it then, but the Cascade fire would lightly burn for five months and become the right fire, in the right place, and at right time.
Cascade Creek is typically covered in snow on June 1, so the Cascade fire was burning in a "fire shadow," or a place that receives plenty of lightning but few fires develop from ignitions. Cascade was the first fire in the area in nearly 90 years that was not suppressed. It occurred in a forest type that typically would have burned three times in that time period.
Park fire and resource managers determined that this fire was in such a remote location in designated wilderness, and with so few risks to people and resources, that putting firefighters in harm's way was not worth the risk, as per federal interagency fire policy. Mindful attention was given throughout these discussions to issues including smoke impacts to surrounding communities and possible disruptions to visitor experiences. Smoke monitors were installed at six locations to measure air quality. Communication efforts with employees, visitors, gateway communities, park management, and air quality boards began on a daily basis.