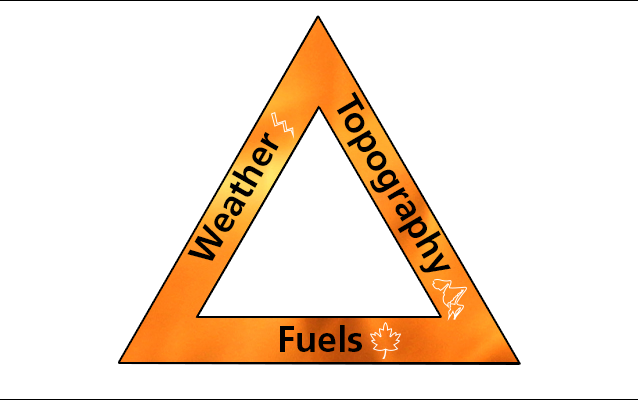 Fire is influenced by many factors, including geography, climate, weather, and topography.
Season Matters
Though a wildfire can happen anytime the conditions are right, the time of year influences the effects of fire. For example, wildland fire season in the western United States is June through October, while March through May is the fire season in the southeastern United States. Most fires in the New England states occur in late fall. During some seasons, more moisture is present than in other seasons, thus reducing fire threat. This varies by geographic region.
The Fire Behavior Triangle
Just like there is a fire triangle, made up of heat, oxygen, and fuel, there is another triangle called the fire behavior triangle. The three legs of this triangle are fuels, weather, and topography. The sections below go more in depth into each of thise and their influence on fire.