Article
White Haven's Wildlife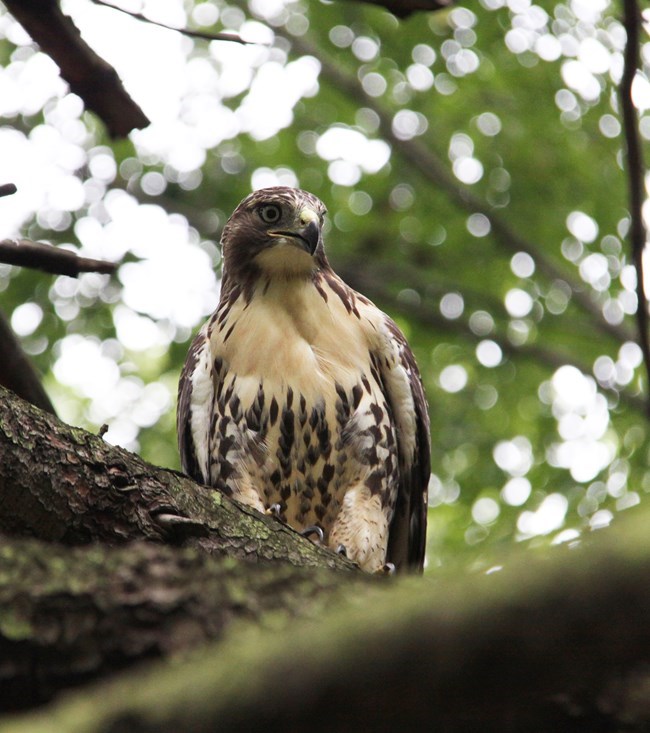 The trees, plants, and animals of today's White Haven are much different from what Julia Dent Grant and her family found here. When the Dents moved out to the farm on the Gravois, south St. Louis was a rural, frontier countryside with a small population. In the early 1800s black bear, American Bison, gray wolves, mountain lion, beaver, river otter, and even elk still roamed the Missouri and Mississippi River valleys. Julia and her family may have seen some of these creatures on their property.
Julia was an observer of nature and spent much time outdoors enjoying the wildlife. This appreciation was developed early in her life, and she credited her good health to all of the time she spent outdoors. As a young girl with four older brothers, Julia was an agile tree climber and explorer. The children collected bird's nests and owned several pets of their own. Julia was also an angler and a bird watcher: "We would wander by the brookside [and] catch minnows with pin-hooks . . . In the trees above were small houses for the swallows and martins." Julia may have even seen the now extinct Carolina Parakeet or Passenger Pigeon!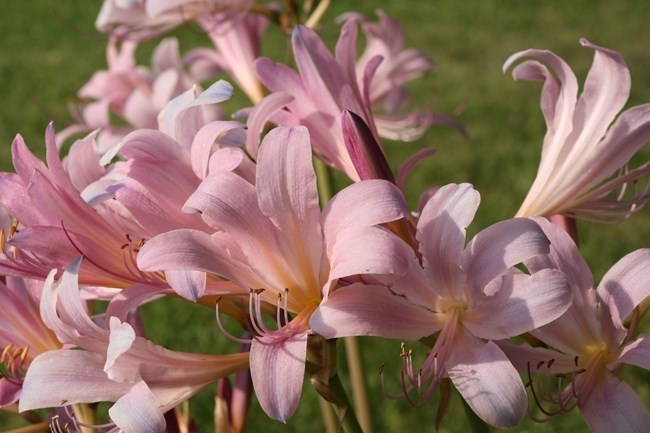 "Julia had intimate knowledge of the countryside," wrote biographer Ishbel Ross. "She had ridden through its groves and over its gentle undulations for years . . . It was fashionable at this time for girls to botanize, and Julia, in her practical way, took a magnifying glass and needles with her to analyze the flowers on their trips." In her memoirs Julia boasted of the flower gardens at White Haven saying they were "the admiration of the county." The Dents had an enslaved gardener, "Old Sturdee," who tended to the family's lavish garden.
The nature loving aspect of Julia's personality may have been a point of attraction for Ulysses. After meeting they became fast friends, spending much time together enjoying the outdoors. Julia was an expert equestrian and they would take long rides together in the forests. She would also pick flowers for Ulysses to carry back to his post at Jefferson Barracks and later, when he was stationed in Mexico, she would enclose flower blooms with the letters she sent him.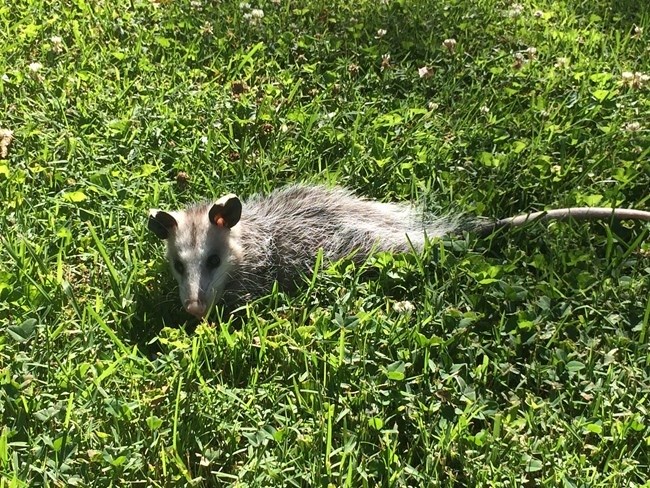 It wasn't only plants and birds that Julia and Ulysses observed. In describing White Haven in her memoirs, Julia wrote, "I must not fail to tell of the wealth of our forests in game at this time. It was no unusual sight to see from two to five wild deer bounding across the fields near our house. Foxes were also numerous, to the consternation of the farmer's wives, and, and I remember, the gentlemen all enjoyed the spirit of hunting them down." She described other local wildlife as well, including rabbits, squirrels, wild turkeys, wild geese, ducks, white and blue cranes, pheasants, grouse (which were then called prairie chickens), quail, woodcock, plover, and wild doves.
The park provides habitat for a surprisingly wide diversity of plants and animals, including over 50 species of trees, over 60 species of migratory and resident birds, and over 20 different species of mammals including bats and coyotes. Detailed lists of these trees and animals are available in the Visitor Center.
Last updated: April 8, 2020