This article is part of the Wildland Fire Learning In Depth series. It is designed for students who want to learn more about fire. Find the complete series on the Fire subject site.
Fire managers may "prescribe" a treatment for resource benefits or research. This may include lighting a fire in an area for various purposes after careful planning and under controlled conditions.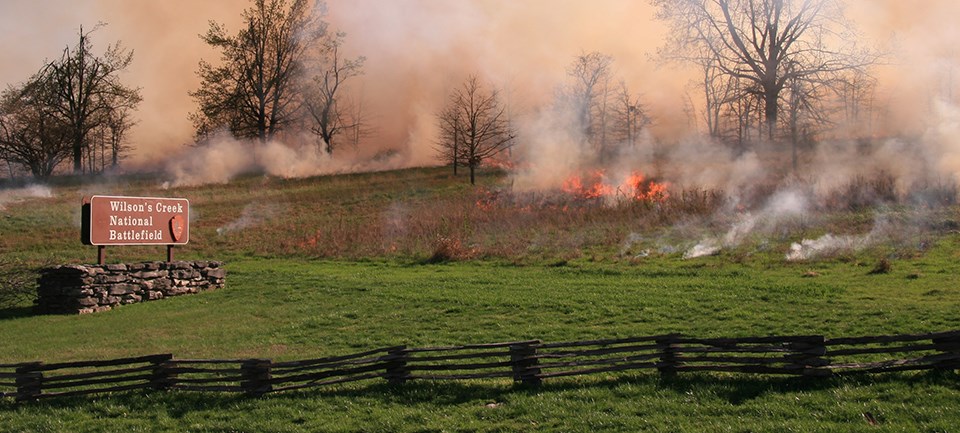 Prescribed fire is a planned fire; it is also sometimes called a "controlled burn" or "prescribed burn," and is used to meet management objectives. A prescription is a set of conditions that considers the safety of the public and fire staff, weather, and probability of meeting the burn objectives.
Prescribed fire is one of the most important tools used to manage fire today. A scientific prescription for each fire, prepared in advance, describes its objectives, fuels, size, the precise environmental conditions under which it will burn, and conditions under which it may be suppressed. The fire may be designed to create a mosaic of diverse habitats for plants and animals, to help endangered species recover, or to reduce fuels and thereby prevent a destructive fire.
Prescribed fire also can be the most cost-effective way to maintain certain historic scenes. These include the open grasslands of the Revolutionary War era at Saratoga National Historical Park in New York and the oak-prairie savanna of the Civil War era at Wilson's Creek National Battlefield in Missouri.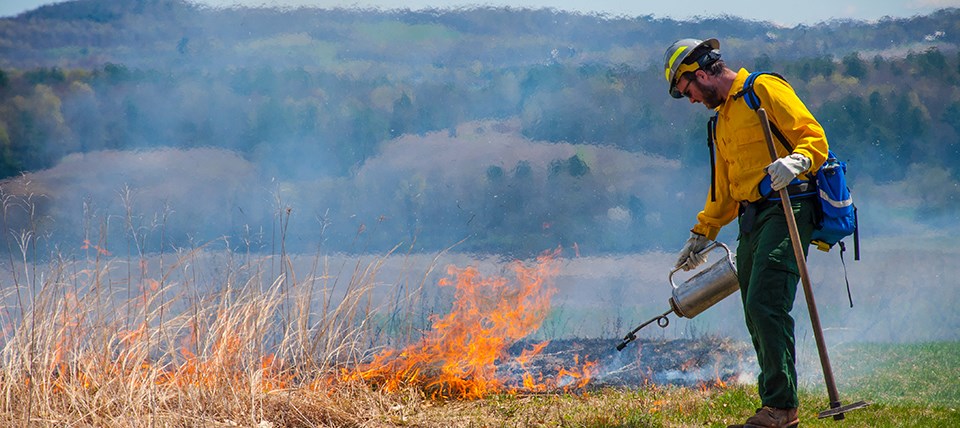 In most parks, management-ignited prescribed fires are used instead of lightning-caused fires to manage vegetation. Prescribed burns have been ignited to reduce hazardous fuel loads near developed areas, manage landscapes, restore natural woodlands, and for research purposes. Before any prescribed fires are permitted, the park must complete a fire management plan and a prescribed burn plan. Each prescribed fire must meet all the conditions identified in a go/no-go checklist before ignition. When fire cannot be used, most hazard fuel reduction is accomplished with saws and manual removal, called mechanical treatment. In some cases, it's a multiple-step process in which a mechanical treatment is done first, then the materials are put in piles and burned when the weather allows.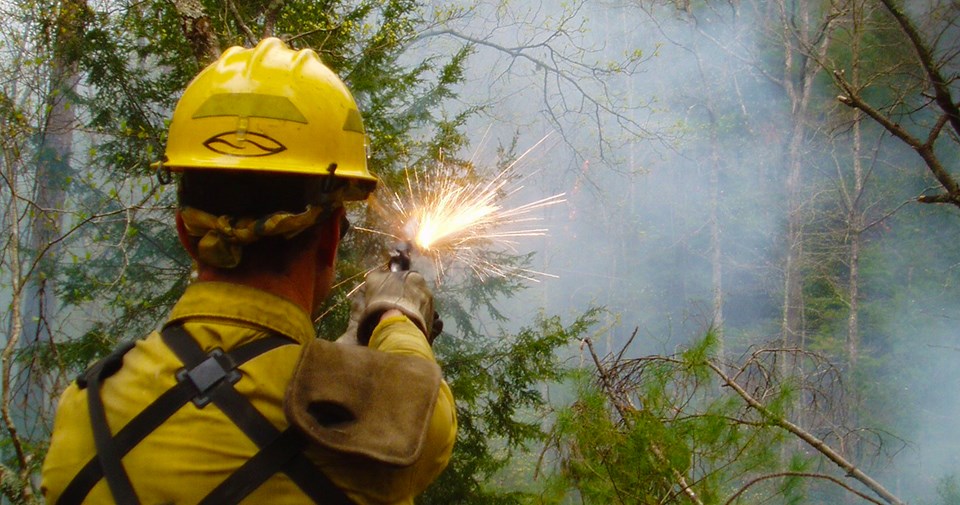 Hazard fuel reduction around developed areas provides for firefighter safety and structure protection in the event of a wildfire, but also gives the fire management staff greater confidence and a broader prescription to allow natural ignitions to burn their course.
Another tool in the box, the Plastic Sphere Dispenser (PSD) can be used to ignite prescribed fire.
This device, sometimes called a "ping pong ball device" can be installed in a helicopter to ignite areas that are too remote or hard to reach for other ignition methods, or as a faster and possibly safer way of igniting the unit as needed to meet the operational objectives.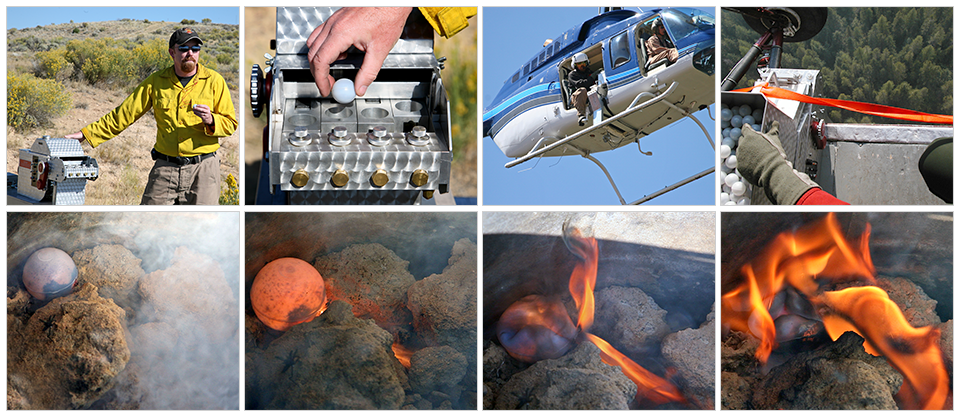 The device injects glycol in a plastic sphere containing potassium permanganate, which is then expelled from the machine and aircraft. A few seconds later, an exothermic reaction results in ignition of fuels on the ground for prescribed fire or wildland fire applications.