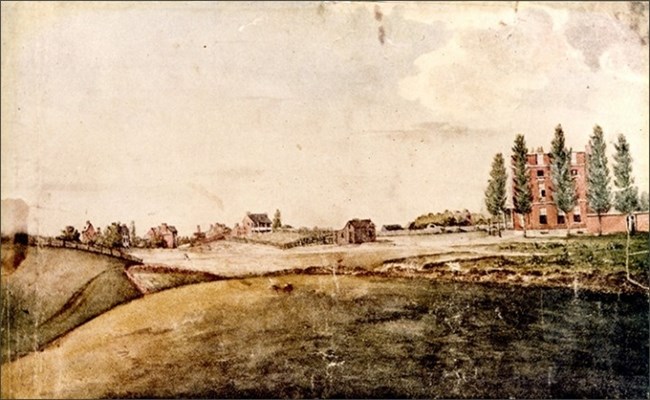 See how different Presidents fit Independence Day into their busy schedule over the years.
What are you planning to do?
1791 - President Washington celebrates in Lancaster Pennsylvania with an address, fine cuisine, and walking about town.
1793 - President Washington is in residence at Mt. Vernon and attend festivities in Alexandria, VA.
1795 - President Washington goes to Philadelphia.
1798 - President Adams is in Philadelphia where he reviews military parade with a reception later in the afternoon for guests.
1799 - President Adams attends an oration by John Lowell, Jr. at the old South Meeting House in Boston.
1801 - President Jefferson presides over the first Fourth of July public reception at the White House with many others following during his two terms.
1809 - President Madison opens the White House to various "Heads of Departments."
1812 - Madison is at the Capitol for a ceremony, and then reviews a military parade before entertaining guests a the White house.
1815 - President Madison goes to the Capitol and then hosts a reception at Octagon House.
1821 - President Monroe is ill and the Executive Mansion closed.
1822 - President Monroe observed the holiday at his farm in VA.
1825 - President John Q. Adams listens to the Marine Band perform at the White House before reviewing volunteer companies. At the Capitol, he listens to a reading of the Declaration of Independence followed by a White House reception.
1826 - President John Q. Adams is accompanied by the Vice President to the Capitol in a procession. Later, there is a White House reception. The Presidents father and former President Jefferson die on the 50th Anniversary of the Declaration.
1829 - President Jackson holds two public White House receptions.
1830 - President Jackson travels to the Hermitage with his arrival expected on July 6 in Tennessee.
1839 - President Van Buren is in New York at a festival and then a sabbath school observance with thousands of children.
1842 - President Tyler opens the White House to an unusually large number of citizens. That morning, he entertained Sunday schools with two address by the children.