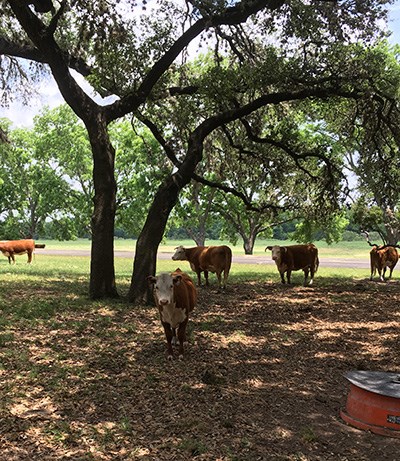 President Lyndon B. Johnson once stated:
I guess every person feels a part of the place where he was born. He wants to go back to the surroundings that he knew as a child and this is my country, the hill country of Texas. And through the years when time would permit, here is where I would always return, to the Pedernales River, the scenes of my childhood. There's something different about this country from any other part of the Nation.

This lifelong connection to place is evident at the LBJ Ranch, part of the Lyndon B. Johnson National Historical Park to the west of Austin, Texas. The cultural landscape contains features representing the ancestry, life, and legacy of the 36
th
President of the United States.
LBJ's relationship to this south-central Texas landscape begins when his grandparents first settled here, and continues through his birth, boyhood, political career, retirement, and finally burial in the family cemetery.