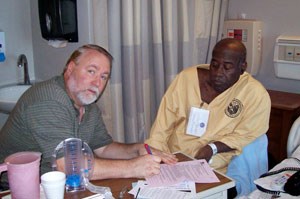 Visiting the National Home for Disabled Volunteer Soldiers branches is different from other tourist destinations because they are still active medical centers managed by the Department of Veterans Affairs (VA). The services offered by the VA have expanded from the time of the National Home for Disabled Volunteer Soldiers to encompass education and training, medical care, compensation and pensions, home loan assistance, insurance, vocational rehabilitation, and burial rights in the National Cemeteries. The National Home branches have been modernized to accommodate the expanded services for veterans.
To help the VA provide the best possible service to veterans and to show veterans that you appreciate their service to the country, volunteer at a National Home branch or at another VA medical center or cemetery. Veterans Affairs medical centers and cemeteries offer a multitude of opportunities for community service, service learning, and civic engagement. Volunteers are "indispensable to providing America's veterans with quality medical care." Nearly 127,000 volunteers in VA's Voluntary Service donated more than 11 million hours in 2008, which equals 5,519 full time employee-equivalent positions.
Individuals, school groups, church groups, students, and businesses are encouraged to volunteer at medical centers and cemeteries. Children are welcome to volunteer at cemeteries, but the age requirement for volunteering at medical centers varies from State to State. Even if children are too young to volunteer at a medical center, they can help in other ways, for example, by participating in historic preservation related activities at the National Home branches, writing letters to veterans, or collecting items to be donated like new toiletry items or magazines. VA facilities also provide service learning opportunities for students. Teachers and others interested in developing service learning activities for students will find helpful suggestions and other information on the
National Park Service's Teaching with Historic Places website.
Possible projects for students include giving guided tours of the historic medical facilities and conducting oral history interviews of veterans.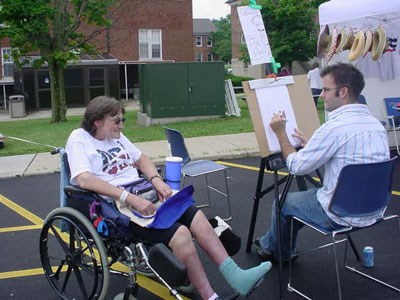 The
VA's Voluntary Service
provides information about volunteer opportunities at the VA and specific programs. The VA requests that each volunteer submit an
application
before volunteering. Most of the National Home branches have a website dedicated to information regarding volunteering at the medical center and who to contact, for example, the Eastern Branch in Togus, Maine's
website
. To find VA centers near you, please see the VA's
website
.
Volunteers at a VA medical center help to keep the daily operations running smoothly. Nearly 7.9 million veterans were enrolled in the VA health care system as of October 2008, and the VA served 5.5 million veterans in 2008. The VA has grown from the 11 National Home branches featured in this itinerary to 153 medical centers, with at least one in each State, Puerto Rico and the District of Columbia. Volunteers help the VA maintain a high level of services and activities for veterans. Volunteers assist in offices or pick up veterans for their appointments. Volunteers allow the VA to offer additional activities for veterans such as sporting competitions or short courses. Many volunteers also visit with patients to keep them company, since many of the veterans do not have family or friends nearby to visit. Spending time with veterans can have a profound effect on the volunteer as well as the veteran. One student volunteer stated that after having spent a semester talking to a veteran named Sam, "I knew then that we are all here to help one another, not to pass judgment. Sam taught me that only deeds done to help other human beings are worth doing, and I remain grateful to him for that lesson."
The VA manages 128 National Cemeteries in 39 States and in Puerto Rico. Volunteers are needed here to help maintain the cemeteries and the 2.9 million gravesites. For information on volunteering at National Cemeteries, visit the
National Cemetery Administration's Volunteer website
or contact a
National Cemetery
near you.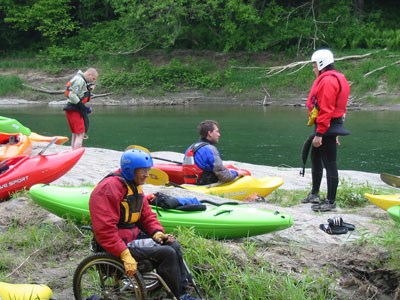 As health care professional Margaret Kruckemeyer at the VA medical center in Dayton says, "heritage heals," meaning that preserving the past at the historic National Home branches for veterans and others to experience serves as a building block for a better future. Volunteer activities relating to historic preservation can be helpful to the historically significant National Home branches. The National Home branches require continual maintenance and attention to the buildings and landscapes. These historic medical centers need help from volunteers to ensure these buildings and landscapes are preserved and that the public is educated about their significance; they are important parts of our national heritage. Contact the National Home's volunteer coordinator to find out about possible activities to help maintain the historic resources of the campus or carry out other historic preservation activities related to the National Home branches. Some of the National Home branches have organizations dedicated to the preservation of the historic resources. The Central Branch in Dayton, Ohio's group is called the American Veterans Heritage Center whose mission "is to increase awareness of veterans' issues, recognize veterans' contributions, endorse patriotism, promote tourism, and enhance the neighborhood by preserving and developing the Dayton Ohio Veterans Affairs Historic District." The group is currently focused on restoring the chapel, library, administrative building, and clubhouse. In 1999, it stabilized the church and received a Federal matching grant from Save America's Treasures to repair the chapel's floor. The remaining $17 million for restoration is being raised from donations. The organization in Milwaukee, Friends of Reclaiming Our Heritage, hosts a living history event on Memorial Day each year that features encampment military personnel of all military eras. These "friends of" organizations promote the history and preservation concerns of the VA medical centers.
In addition to volunteering at a National Home branch, businesses and institutions are encouraged to engage in public/private partnerships with VA facilities to adaptively reuse historic buildings. A number of the historic buildings at VA Medical Centers have been replaced by larger hospitals, which now dominate the campuses, but the historic buildings could be reused for another non-VA related purpose. The Danville VA Medical Center sold several buildings to the Danville Area Community College in the 1960's. The Mountain Home branch in Johnson City, Tennessee formed a partnership with the local university, Eastern Tennessee State University, to reuse many of the historic buildings for the university's medical and pharmacy schools. This partnership continues to forge the close relationship between the university and the medical center, in addition to preserving the historic buildings on the campus.