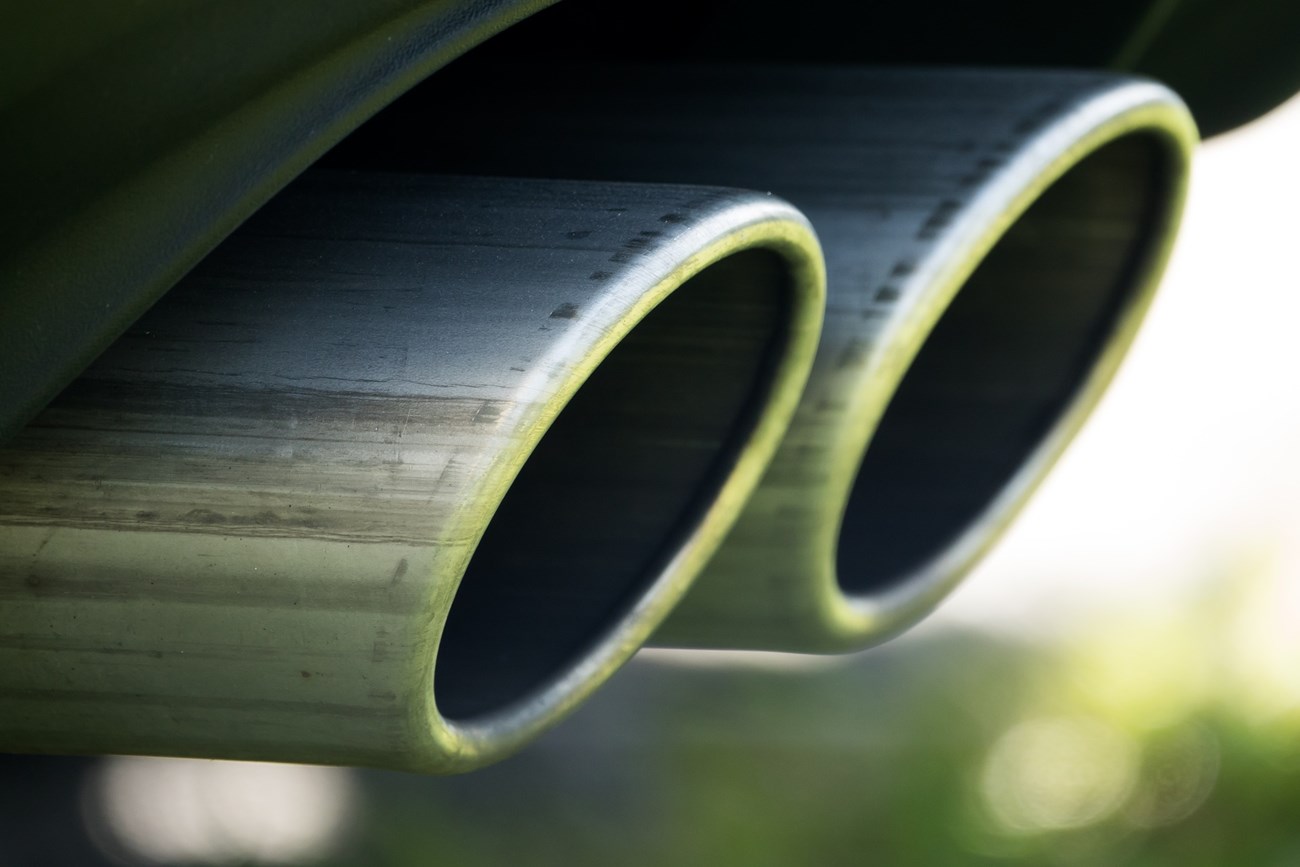 Transportation-related environmental issues have become a significant concern in many national parks. Air, water and noise pollution have increased as visitation and the volume of vehicles in parks have grown over the decades. However, vehicle technologies and our understanding of best practices have improved over the decades too. Practice idle reduction to:
Reduce pollution
Conserve energy
Save money
Idling a vehicle is running the engine while stopped. Concessioners providing transportation services may idle vehicles while waiting for passengers, waiting in line, or to warm or cool vehicles for passenger comfort. Concessioners providing non-transportation services may also idle vehicles while traveling inside park boundaries.
Clean Cities
Unfortunately, gasoline- and diesel-powered vehicles emit polluting exhaust while idling, thereby reducing air quality and contributing to climate change. According to the U.S. Department of Energy's Clean Cities program, idling a car wastes up to 0.5 gallons per hour and releases 20 pounds of carbon dioxide for each gallon of fuel burned.
Idling a medium-duty truck may waste even more. Because vehicle idling wastes fuel, it also wastes money. It also adds to wear and tear on the vehicle, increasing maintenance costs.
In national parks, vehicle operators should avoid idling. For example, tour bus operators should turn off their vehicles when passengers embark or disembark, and when waiting at rest areas or tour talk points. A good rule of thumb is that vehicles should not idle more than three to five minutes per stop within park boundaries. This includes idling while waiting in parking areas or wayside turnouts. Be sure to share the no idling policy with concessions employees at the time of initial employment and during annual training. Consider posting signs inside vehicles to remind employees to turn off the engine when stationary.
For fleets with large vehicles that idle for extended periods, an idle reduction strategy may include technologies for light- and medium-duty vehicles such as auxiliary power systems or idle management systems. Idle management systems can either shut off the engine after a certain length of idle time, or shut off and turn on the engine based on cabin temperature or battery-charge level.
To help reduce vehicle emissions in national parks, the National Park Service has partnered with the Clean Cities program through the Clean Cities National Parks Initiative. This initiative aims to "support transportation projects that educate park visitors on the benefits of cutting petroleum use and vehicle emissions." Through this partnership, idle reduction efforts are underway at multiple parks across the country, including:
Catoctin Mountain Park
Grand Teton National Park
Great Smoky Mountains National Park
National Mall and Memorial Parks
Rocky Mountain National Park
Yellowstone National Park
Zion National Park.
All parks should avoid Idling, even those not enrolled in the Clean Cities National Parks Initiative.
Clean Cities offers an educational idle reduction toolbox online, which includes:
Idle reduction cost savings calculators
Slide presentations on idling reduction
Presentation modules on technology solutions
Fact sheets, signage, and poster templates
Pledge forms and policy templates
Funding resources for idling reduction technologies
While it may seem that eliminating a few minutes of idling by a few vehicles could not add up to much, consider the following scenario:
If each truck in a fleet of 10 medium-duty trucks idles for 10 minutes per workday, using 0.5 gallons per hour, and fuel costs $2.50 per gallon, then the annual cost of fuel spent idling is more than $5,000!