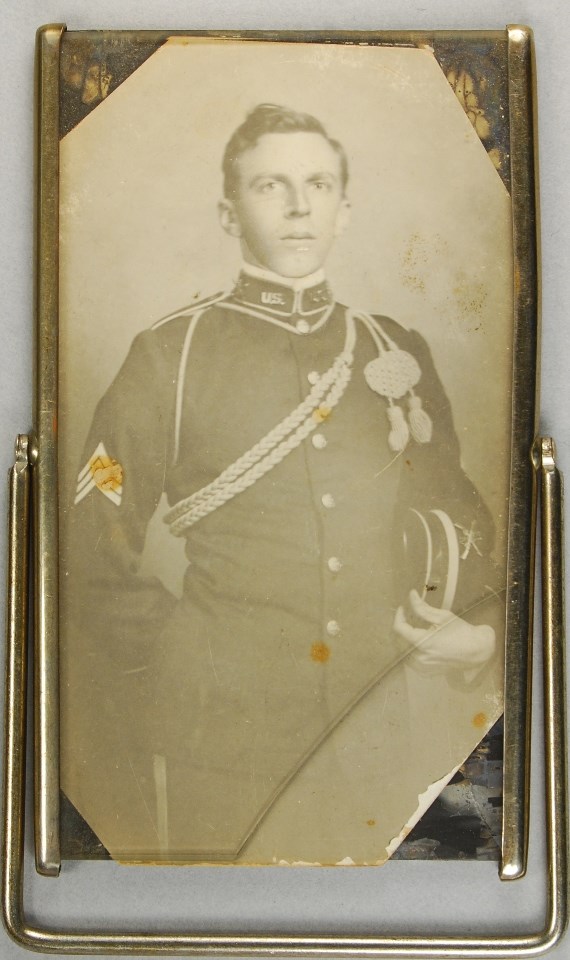 By Meagan Huff, Assistant Curator
While many of us have trunks holding collections of family heirlooms stored away or on display in our homes, the descendants of Francis Edgar Ulmer donated his trunk and collection of photographs, letters, and souvenirs to the Fort Vancouver National Historic Site museum collection. As part of this collection, it will be preserved and shared with our Pacific Northwest community.
Francis Edgar Ulmer (called Edgar by his family and friends) was born in 1893 in Merchantville, New Jersey. Though his initial ambition seems to have been to become a teacher, in 1910 he graduated from Peekskill Military Academy in New York. The next year, he enlisted in the U.S. Army and was assigned to the 21st Infantry, Company A. It was the start of a long military career that would bring him around the world and to Vancouver, Washington.
In 1912, Ulmer's unit likely passed through Vancouver Barracks on their way to the Philippines, where many troops from Vancouver Barracks served. With the Philippine Insurrection of 1898-1902 long over, the 21st Infantry performed guard duties from their post at Ludlow Barracks. The year 1912 also brought Ulmer two promotions: first to corporal in March of 1912, then a promotion to sergeant in September.