Aircraft in the National Parks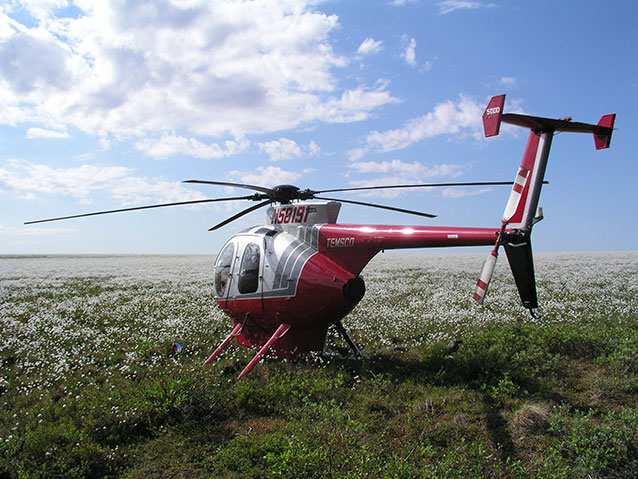 The NPS has responsibility for a broad range of aviation facilities and equipment that require oversight and management. Servicewide, aviation supports many disciplines, including, but not limited to, wildland fire, law enforcement, search and rescue, cultural and natural resource management, and general administrative and maintenance missions. These diverse programs require highly technical aircraft and equipment, as well as highly skilled pilots and personnel, to perform aviation functions critical to accomplishing the NPS mission.
Cessna 206

A workhorse airplane, the Cessna 206 (C-206) supports a variety of NPS missions. Pictured here at Lake Clark National Park and Preserve, the C-206 was used to haul trash out of backcountry campsites.
Bell 206 B3 and 3DR Solo Unmanned Aircraft
Left: The Bell 206 B3, also known as a Jet Ranger helicopter, performs a wide variety of utility missions. Pictured here at a hydrological station in Big Cypress National Preserve, Florida.
Right: Pictured here at Grand Canyon National Park, the 3DR Solo is used as part of their search and rescue program. Unmanned aircraft systems are beginning to be used across the National Park Service. 
Top Cub

The National Park Service uses a variety of amphibious, float-and ski-equipped aircraft. Voyageurs National Park Top Cub is used for law enforcement patrol, moose and mammal surveys, and support for missions across the national parks in the Midwest.
Additional Resources
For additional information on aircraft makes and models visit the Aircraft Library
Last updated: March 16, 2017