A Time for Reflection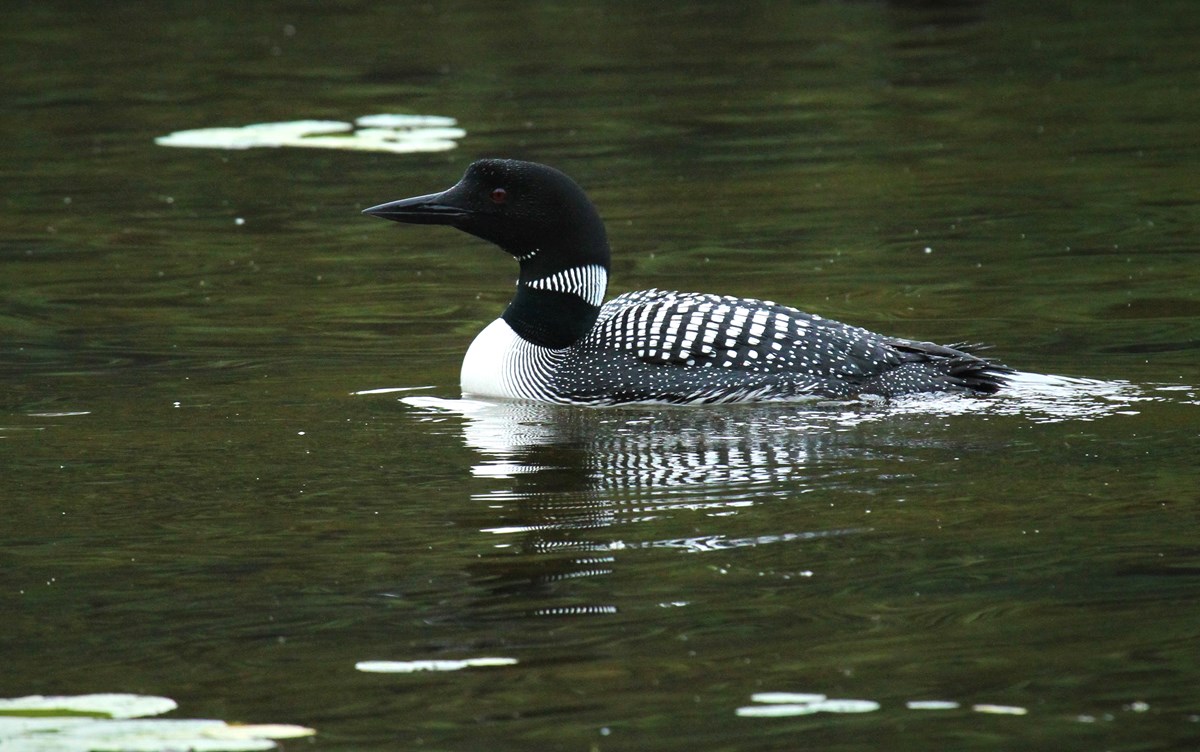 Atypical field day conducting citizen science in Glacier National Park starts early. As the sun begins to rise above the horizon, my supervisor and I find ourselves in a little-visited corner of the park where we've come to check on a group of reclusive animals. The long grass in the meadow we tramp through is wet with dew and the mosquitoes are particularly fierce and thick. In the trees, the dawn chorus of birds permeates the air; they are no doubt more excited about the mosquitoes than I am.
As we make our way deeper into the woods, we see signs of bear, wolf, and moose all around us. There's a good chance no one has visited this part of the park since the last survey was conducted here a month before. We clamber over deadfall as silently as possible, trying to avoid making any loud noises. Our quarry is highly sensitive to disturbance. We are conducting a survey for common loons—a bird, which ironically, has become uncommon throughout its range.
We reach the edge of a small lake speckled with water lilies and surrounded by dark hills. We pause and listen. From the center of the lake comes a sound without equal, it wavers and echoes amongst the low hills. A loon is calling. Standing hidden in the trees, a motion on the lake soon catches our eye. There they are…loons…gliding on the black water. There are five adults and two chicks on the lake today, and it takes us the better part of an hour to figure out who belongs to whom. Three of the adult birds are actually interlopers, who use every known display and call to assert their claim to the lake. My supervisor furiously scribbles down the behaviors we are seeing while I stand watching in awe, thrilled to see these magnificent birds and hear their eerie wailing. These loons are vocalizing and posturing, not for us, but for each other—rearing back, diving, and treading water are all ways to signal their displeasure to competitors.
The birds at this particular lake are extremely sensitive to disturbance, which is why we have chosen to survey them without volunteer citizen scientists today. But typically, our goal at the Crown of the Continent Research Learning Center is to train volunteers to conduct loon surveys on their own. Citizen scientists receive the skills they need through an all-day training session and are provided access to our field equipment (spotting scopes, GPS, maps, and radios). They select from lakes that need to be surveyed and schedule site visits with us, so we can assure that all priority lakes are visited. Our goal is to monitor nesting attempts and record how many loon chicks survive each year. This year, four chicks fledged within the park, a number consistent with the annual average of 4–6 chicks.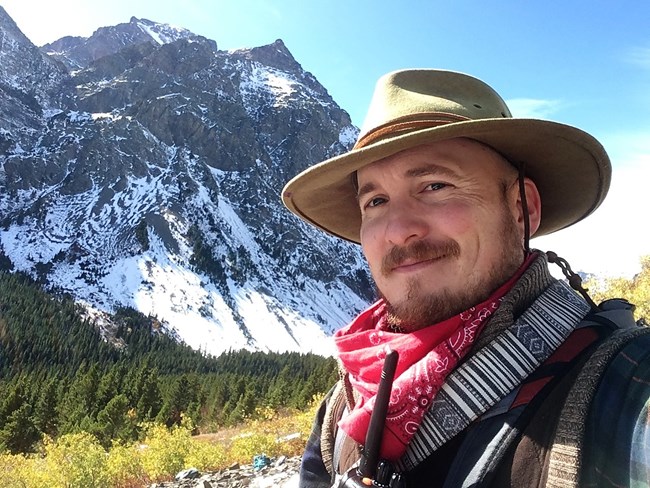 Prior to this summer, I've had extensive experience in environmental education and spent a significant amount of time working as a biologist, but in some ways, citizen science feels unique. Citizen science provides opportunities for people to make connections with the ecosystem while giving back to the park. Citizen scientists also become ambassadors for the species they study, sharing their passion with others.
Conservation has always been a prime motivator in my life. Being at the synergistic midpoint between science and education is something I'm quite used to, but helping facilitate that interplay, via citizen science, feels like an extraordinary privilege. Helping loons is important, but providing the public with the opportunity to connect, learn, and assist in needed data collection is incalculably beneficial. I feel humbled to have played even a small role in making that happen.
Last updated: November 27, 2017