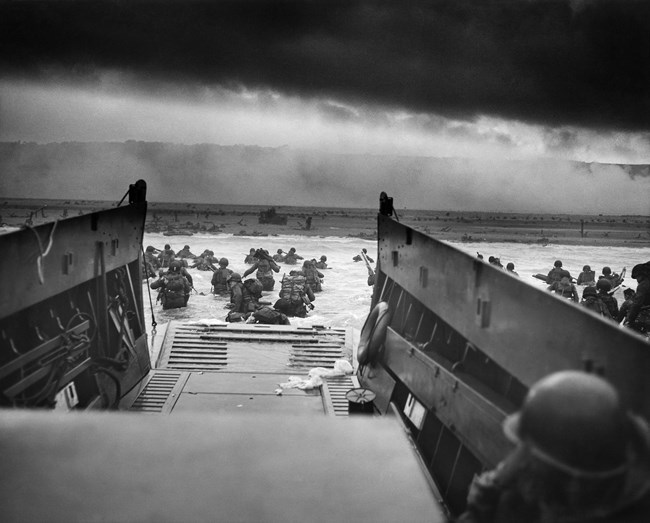 The beaches are now quiet in Normandy, France but 75 years ago soldiers heard the shriek of artillery, the crack of gunfire, and the cries of the wounded. On that day, June 6, 1944, "D-Day", the outcome of World War II hung in the balance. The seemingly invincible Nazis had occupied Europe for the past five years. When the day closed, the "beginning of the end," as British Prime Minister Winston Churchill described the invasion, had started.
Cornelius Ryan wrote the book,
The Longest Day
, about D-Day. The title reflects the experience of the June 6 invasion force. Allied ships left the night of June 5th to transport troops, sweep mines, and bomb German defenses. By 2:30 a.m., soldiers boarded small landing craft that would travel 11 miles to the French beaches. About the time the ships left port, airborne troops took flight. They parachuted into the Normandy countryside between midnight and 2 a.m. Through the night, thousands of planes bombed enemy fortifications. By 6:30 a.m. soldiers were pouring onto beaches code named Omaha, Utah, Sword, Gold, and Juno. Allied troops fought the Germans all day, paying a heavy price. Of the 10,000 Allied casualties on D-Day, 2,499 of the dead were American. Twenty five of the gold stars on the World War II Memorial's "Freedom Wall" represent these men. The bloodshed bought the Allies a vital foothold in Nazi occupied Europe. D-Day would lead to the defeat of Nazi Germany in less than a year.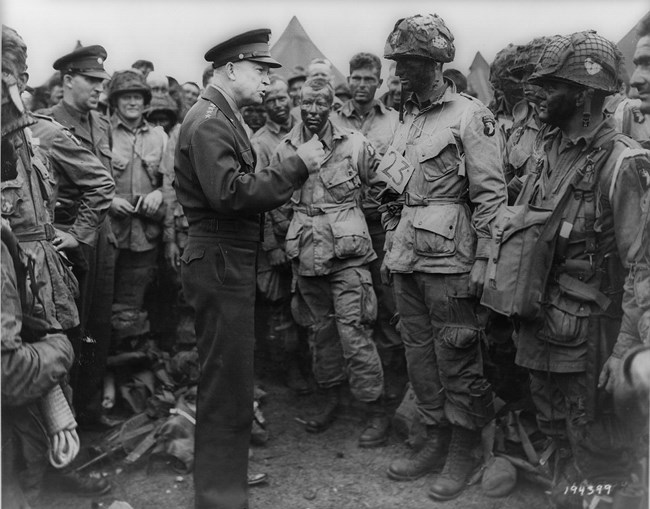 On June 6, 2019 we commemorate the 75th anniversary of D-Day. Also known by its code name "Overlord," we should also remember the battle's larger meaning. In a June 5th message, Dwight Eisenhower, Supreme Allied Commander in Europe, encouraged his troops. He wrote "You will bring about the destruction of the German war machine, the elimination of Nazi tyranny over the oppressed peoples of Europe, and security for ourselves in a free world." In simple terms, D-Day changed the course of the Second World War.
Last updated: June 3, 2019