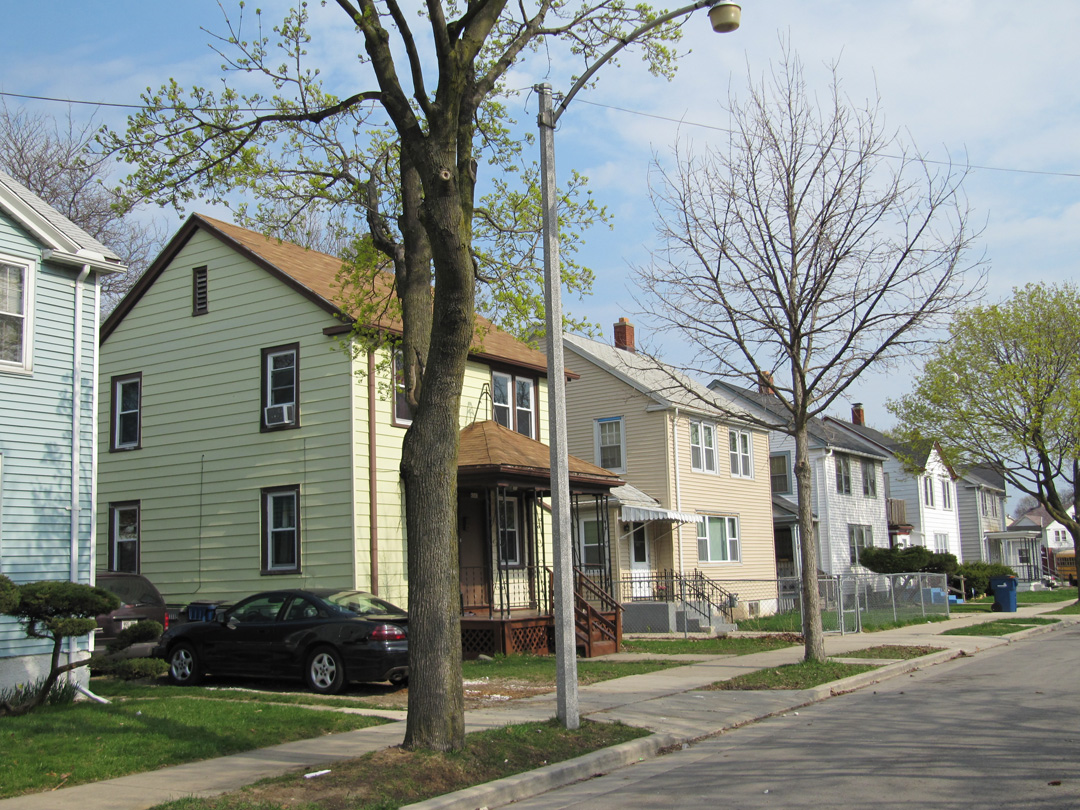 Between 1913 and 1917 Milwaukee, Wisconsin's population increased by 79,000 people, while the housing stock only increased by about 6,000 units – resulting in a shortage of 7,000 homes. As early as 1910, Mayor Emil Seidel, the first Socialist mayor of Milwaukee, had run on a platform of expanding the amount of low-income housing within the city. But, with his defeat two years later, the idea never moved forward. It was not until 1918 that Mayor Daniel Webster Hoan would again pursue the idea. This would ultimately lead to the development of the first city funded and planned housing project: Garden Homes.
One cannot talk about Garden Homes without first discussing the Milwaukee Socialist movement. Branch One of the Socialist Democracy of America was in Milwaukee on July 9, 1897, influenced by the city's large numbers of people of German descent; by 1910 they were 44.8% of the total population. This was not the Socialist movement that ascribed to the tenets of Karl Marx, but instead looked to reform from the municipal level outwardly. Called 'sewer socialism' by both opponents and followers alike, this was the socialism practiced by Milwaukee's leaders. Daniel Hoan officially joined the Socialist Party in 1898, but had spent much of his young life learning socialism's values from his father. Hoan's devotion to the party followed him through his undergraduate career at the University of Wisconsin and his postgraduate work at Chicago-Kent College of Law.
Hoan returned to Milwaukee and began practicing law in 1908. In 1910, Hoan was elected City Attorney; in the same election Seidel was elected mayor. Six years later, Hoan ran for and won the mayoral seat. One of Hoan's major policies was city beautification and planning which he saw as a means to "maximize the use of the city's authority to reduce the high cost of living" (
The Milwaukee Socialists 1897-1941
, 1952, p. 419). In 1918, he renewed the idea for a city planned public housing project by organizing his Housing Commission.
The Housing Commission was a ten-man collective of city employees and Milwaukee businessmen that had two goals. The first was to look at how to alleviate the housing problem in the short term, while the second was to look for long-term solutions for Milwaukee's affordable housing shortage. After two years of research, the Commission believed they found their answer in a municipally funded and planned cooperative housing development.