Tharp-Jewell Store, Delaware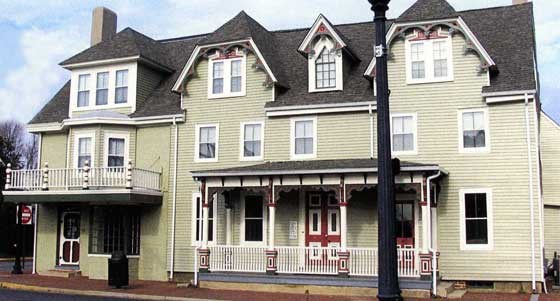 The Tharp-Jewell Store and House is a contributing building to the North Milford Historic District in Milford, Delaware. Initially two separate and abutting structures—the two-story brick store with third-story living quarters was built in 1814 and the "house", a three-story frame building, was constructed in 1840.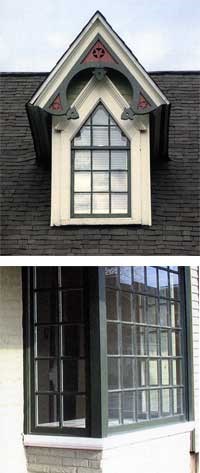 Both changed over time with various building campaigns for expansion and by the end of the 19th century became a single building with numerous interior connectors and a shared roof. The building had many owners and varied in use through time—from mixed-use to residential to commercial. The most notable forms were as the home of William Tharp beginning in 1847 while he served as the Governor of Delaware and the Jewell's Grocery Store, operating out of this location from 1909-1988.
After the Jewell's Grocery Store closed in 1988, the building fell into disrepair and in 2002 was scheduled for demolition. In 2004 through a donation to the Milford Historical Society it was saved. Daniel Bond, a historical society member, spearheaded a group to bring the building back to life. As work progressed, the original estimate to restore it—$700,000—grew to almost $1.2 million. Work stopped for a while as the group struggled to put together the needed funds to complete the project. Through the use of both state and federal preservation tax credits, as well as grants, the building received the structural repairs and upgrades it needed. Original features were repaired or replaced in kind bringing the building back to life and into service in 2006. With two commercial spaces on the first floors and five apartment units above, the Tharp-Jewell Store and House has once again become a viable part of the town of Milford.
Last updated: September 27, 2017