Temporary Experiences That Last a Lifetime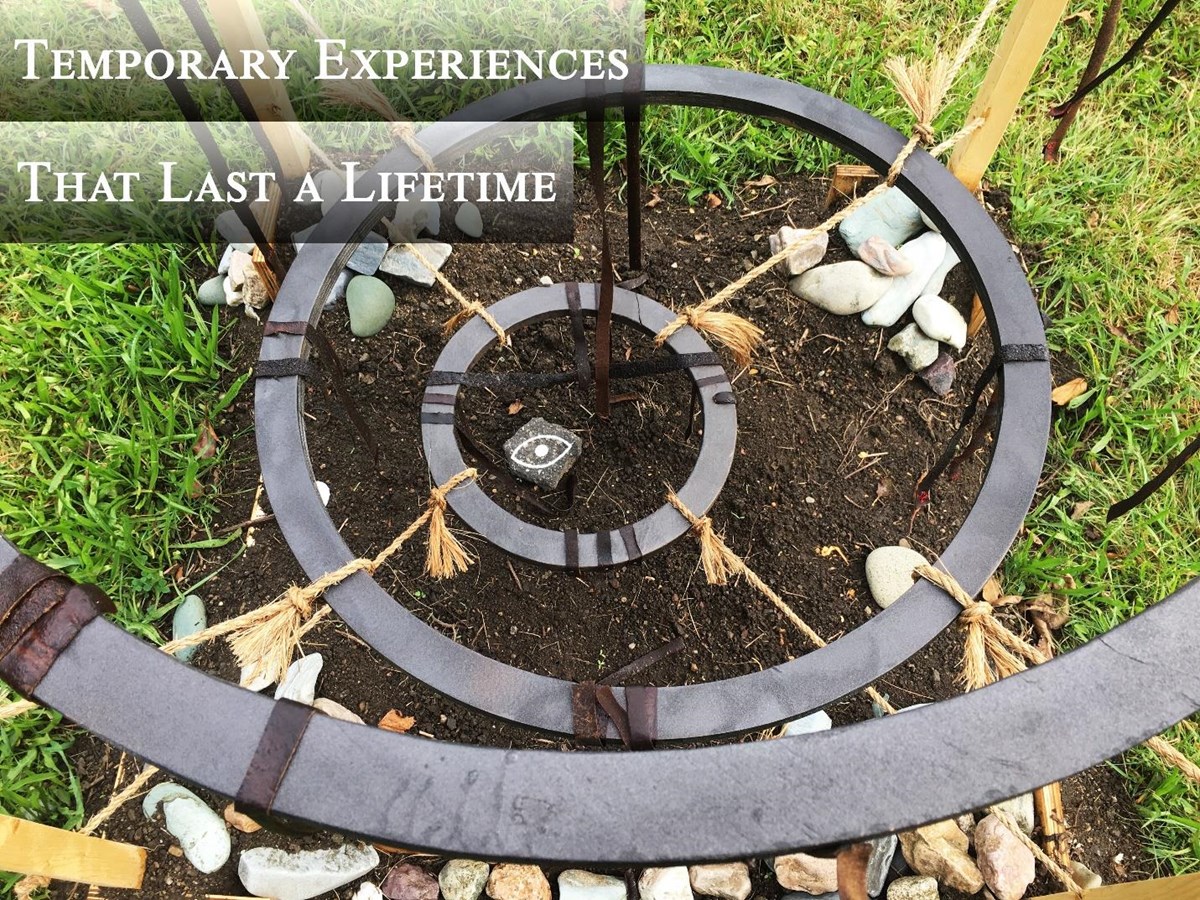 By Tomás Deza

Andrew Petitdemange, National Park Service biological science technician for Boston Harbor Islands National Recreation Area, smiles as he reminisces about a recent creative event at the park. "A poet wrote some poetry based on his experience on the islands, and a musician created a piece based on those words and even tuned her instrument to replicate the pitch of the space she was playing in," he said.

Under a gazebo on a sunny August afternoon at Spectacle Island, one of 34 islands and peninsulas that comprise the Boston Harbor Islands National Recreation Area, a cellist performed to park visitors her artistic expression that would be difficult to replicate elsewhere.

The event was part of a larger effort by the National Park Service to bring art experiences to public spaces, whether at an island, park or trail. As the agency works to be relevant to diverse audiences by inviting their untold stories, it is using artistic practices to achieve these goals. In recent years, the greater Boston area National Park Service team has enabled artists and others to engage in creative processes, expressing their experiences in the natural and cultural landscapes that surround them.
The Reciprocity Collaborative "Harboring Project"

Petitdemange is the project manager of a yearlong partnership between the Boston Harbor Islands National Recreation Area and the Reciprocity Collaborative, a Boston-based interdisciplinary art collective. "Harboring Project" is a site-specific endeavor focusing on two biodegradable sculptures at Spectacle and Peddocks Islands. Designed to decay after one year, the social engagement structures are composed of biodegradable materials salvaged on the island. However, park staff is looking to extend its efforts beyond sculptural design to include public engagement opportunities to create and experience art on park lands.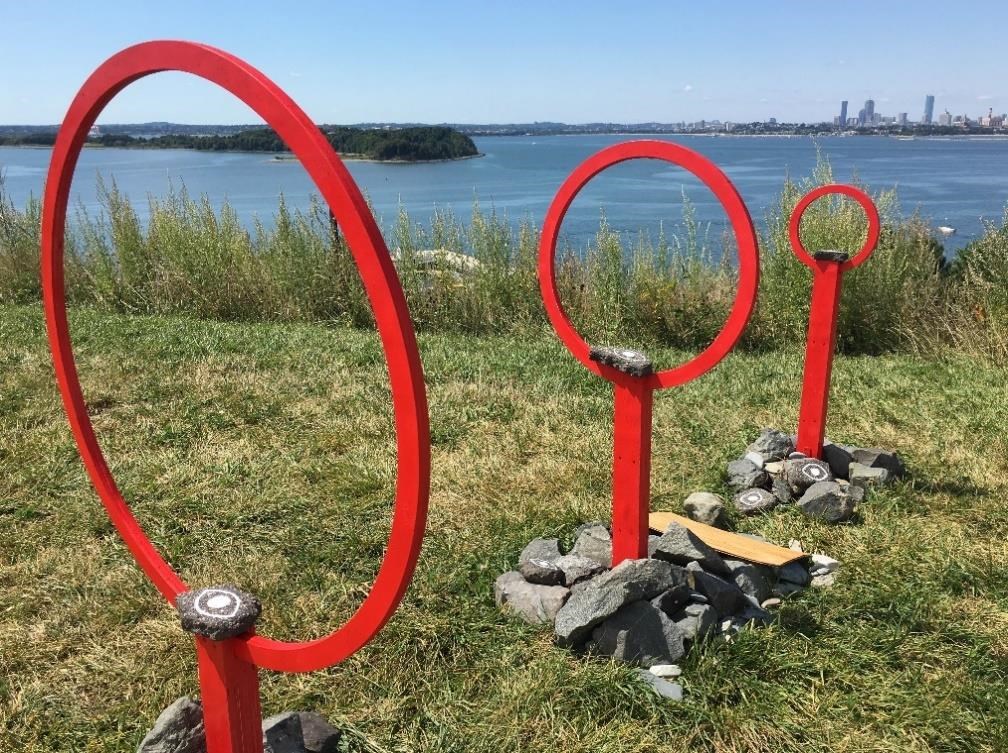 "We can show young people that you can engage with nature not just through outdoor recreation or science, but also through the lens of the arts," Petitdemange said.

During the summer of 2019, Reciprocity Collaborative artists created a series of public engagement activities to accompany the sculptures– the aforementioned performance, a youth education program and a "record of sentience," an open call for visitors to share their experience interacting with the islands' art. These activities were intended to challenge the park staff and visitors to step out of their safe boundaries by acknowledging the islands' troubled social and ecological history. Deer Island served as a Native American internment camp during King Philip's War in the 1600s and Spectacle Island hosted a landfill until the 1950s.

"["Harboring Project"] was also about climate change, sea level rise, and people being divorced from landscapes and not having deep connections with places," Petitdemange said.

Whether tackling tough questions or reflecting on visitor experiences, Boston Harbor Islands National Recreation Area demonstrates that art can be a useful tool to engage artists and visitors while also learning about the islands' history and environmental changes.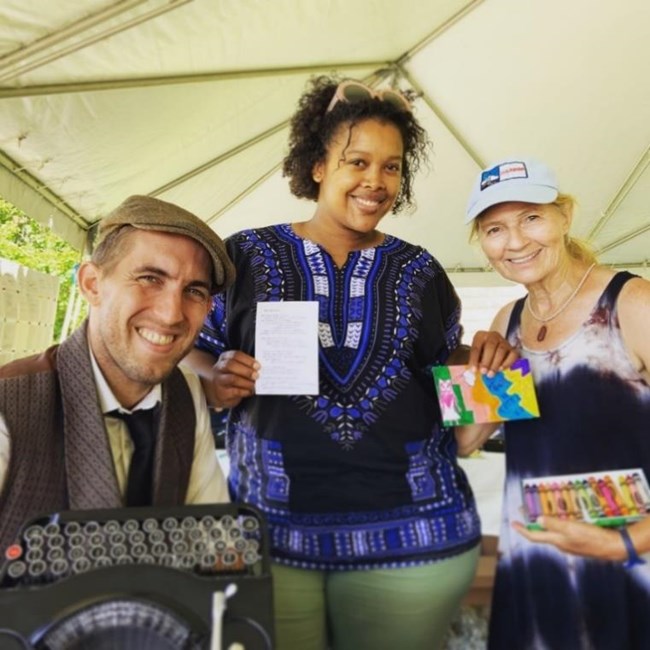 Boston Harbor Islands' Artist-in-Residence Program

The National Park Service has a long tradition of engaging artists through its Artist-in-Residence program to broaden its outreach to the public. In fact, working with artists dates back to the founding year of the agency in 1916. For more than 100 years it has enabled thousands of artists to experience, and be inspired by, national parks, creating work that facilitates personal connections to public lands. The Artist-in-Residence program at Boston Harbor Islands National Recreation Area is in its third year, but it has already internalized an emphasis on outreach and during final products create strong public engagement opportunities.

Brian Sonia-Wallace, a Los Angeles based poet, was a Boston Harbor Islands National Recreation Area Artist-in-Residence in 2019. He describes his art as a "public practice," bringing his typewriter to the islands to write poems for people based on conversations he has with them. These "instant-poems" capture stories ranging from reflections of the day's experiences and letters to loved ones, to fantastic science-fiction tales. These poems share the common thread of stemming from a verbal exchange in the outdoors – a seemingly simple but very meaningful experience.

"If you [create art] in public, people get interested and engaged. The cool part is that it gets people writing, especially for younger folks who may not know they are interested in creative writing," Sonia-Wallace said.

One measure of a park's success in becoming relevant is how park visitors share their outdoor experiences with their own communities. Sonia-Wallace finds this fascinating, as he reflects on the poems' placement in a home.

"They may have [the instant-poem] by their fridge, or by their bedside. To go from a poem that lives in a book, that is shut on a shelf, to have it be a visual artwork that is sitting as part of your everyday life, makes my work worthwhile," Sonia-Wallace said.
Haikus at the Minuteman Bikeway

On the Minuteman Bikeway, residents can attest to the power art can have in their everyday lives. In 2018, the Minuteman Bikeway – a 10-mile trail connecting the towns of Arlington, Lexington and Bedford – celebrated its 25th birthday. To celebrate the milestone – Cecily Miller, project director for Arlington Public Art, wanted to organize a community gathering that would incorporate art into the bikeway corridor. Representing the town of Arlington, Miller applied for assistance from the National Park Service – Rivers, Trails and Conservation Assistance program. Landscape architect and project specialist Charlie Tracy gladly accepted with the understanding that the communities of Lexington and Bedford would also be participants in the planning process.

With Tracy's help, the three towns put out a public call for haikus that expressed individual experiences on the bikeway. The haikus were then shared at various bikeway locations that could also be depicted on an online interactive map. Miller and Tracy worked with poets to curate the 460 submissions they received, of which 111 were chosen to be stenciled on the path.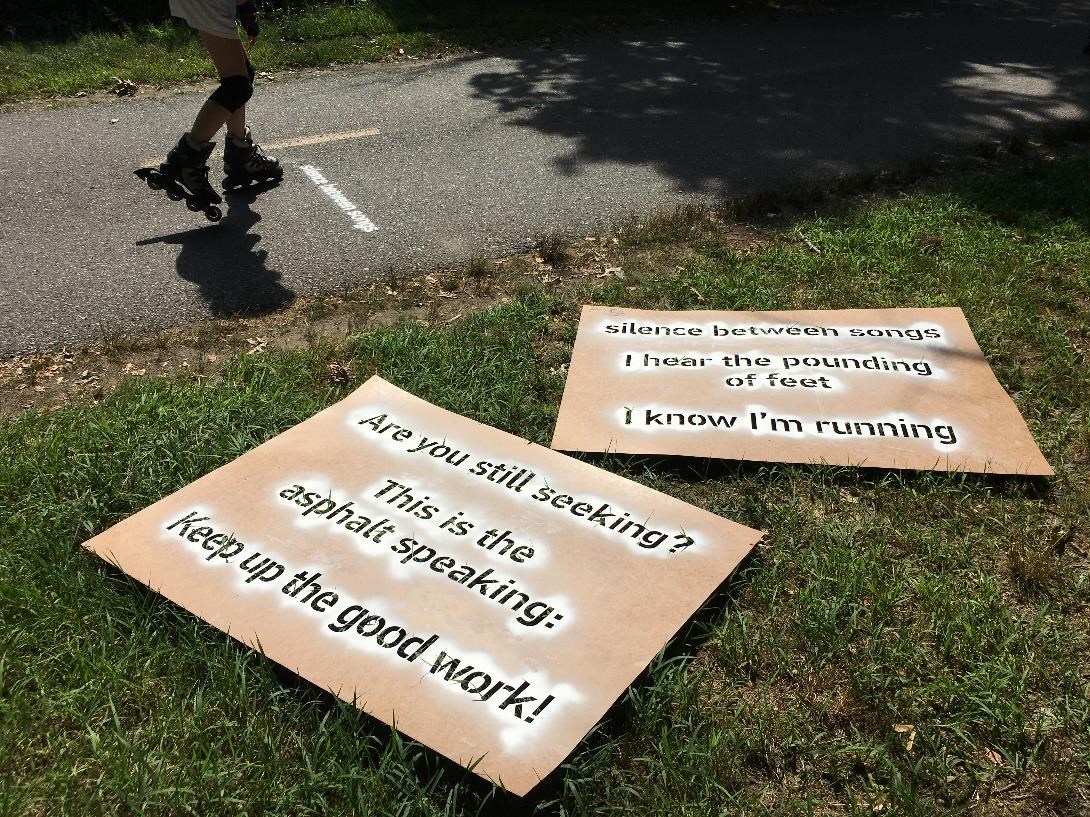 "For a fairly low investment, we connected with many different communities. In fact, the one community that was initially the most skeptical, turned out to be the biggest supporter," Tracy said.

Currently, Arlington Public Art has three exhibits along the trail, responding to the landscape and creating reflective, interactive spaces. One of these exhibits is "Colony," a complex "sculptural city" interwoven into a tree, mixing geometric architecture with mystical shapes. The artist, Christopher Frost, had not anticipated the community's reaction to the sculpture. Shortly after installing the artwork at Sky Pond Park, visitors began leaving toys and figurines in and about the structure.

"The result was a new piece of work that, through visitor participation, the art piece ended up harboring dozens of toys, taking the mysticism to another level," Miller said.

The Tri-Town Bicycle Committee, composed of the Bedford, Lexington and Arlington Bike Committees that Tracy helped convene, continues its collaborative efforts with numerous meetings and projects.

"We took it upon ourselves to engage in place-making in Bedford, where we've worked with students to create art pieces to educate drivers on bike safety," said Dave Enos, chair of the Bedford Bicycle Advisory Committee.
Creating a Sense of Connection Through Art

The National Park Service is working to break the notion that art is passive, so that it may reach broader audiences and communicate new stories. Boston Harbor Islands National Recreation Area and the National Park Service – Rivers, Trails and Conservation Assistance program have discovered methods to share collective expression and inspiration through unconventional opportunities.

"If we can invite a sense of connection to the places - a shared ownership - people will want to come visit [national parks], protect them and volunteer. We are trying to expand those opportunities to wider audiences," Petitdemange said.


---
Conservation and Outdoor Recreation Community Assistance Newsletter: December 2019 | Volume I, Issue 10
Last updated: December 19, 2019