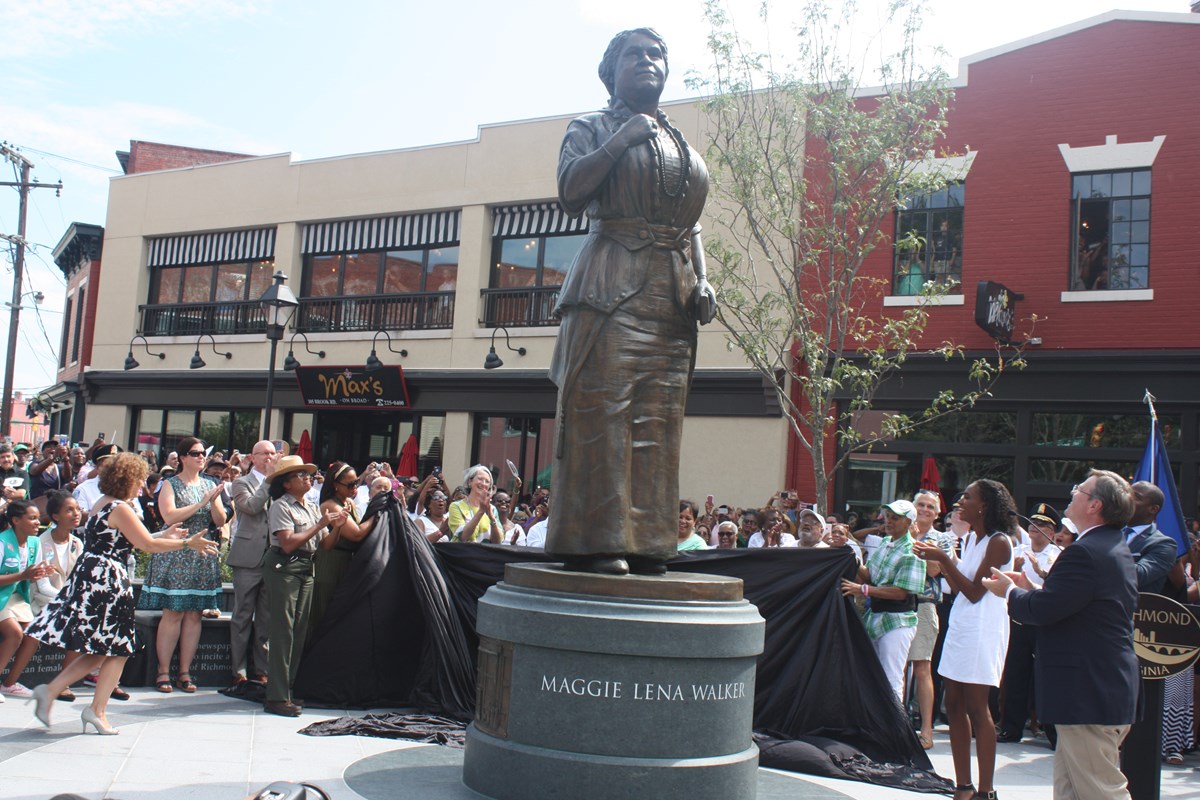 Park staff at Maggie L. Walker National Historic Site joined Mayor Levar Stoney of Richmond, Virginia and nearly 1,000 attendees in dedicating a statue to the iconic civil rights leader in downtown Richmond on Saturday, July 15, which also marked Walker's 153rd birthday.
Along with other dignitaries, Superintendent David Ruth addressed the crowd. He welcomed this monument that stands as a testimony to Walker's leadership. Ruth observed, "This statue honors Mrs. Walker and her achievements that occurred a century ago and rightly places her in a pantheon alongside such luminaries as Mary McLeod Bethune, W.E.B. DuBois and Booker T. Washington. It also stands as a testament to the Richmond community – a community that values memory as well as meaning, past as well as progress, a democratic process as well as visionary leadership, and equality as well as individuality."
Following the dedication, the celebratory mood continued as staff led tours through Historic Jackson Ward, known in Maggie Walker's day as "Black Wall Street," to the park, where a reception and community fair were held in the site's courtyard.
The day culminated in a special History at Sunset program at Evergreen Cemetery, with park staff leading a tour through one of Richmond's oldest African American burial grounds and the final resting place of Maggie Lena Walker.