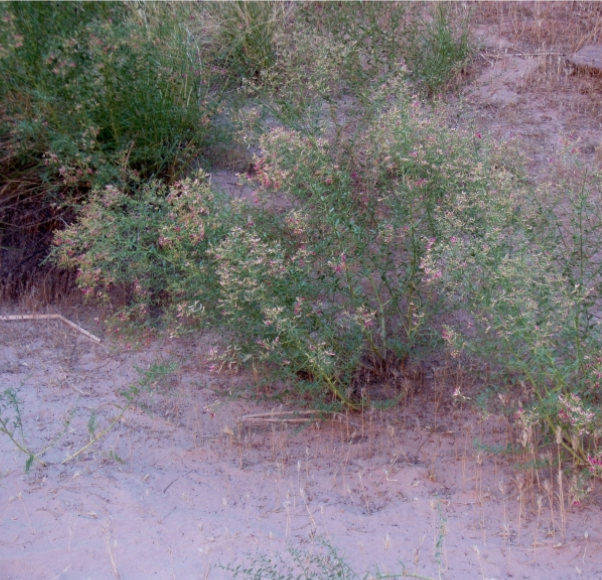 Description & Habitat
Description
Alhagi maurorum is a small perennial thorny shrub, up to one meter tall. It is very deep rooted (5-7 m and up to 15 m near the Dead Sea). Stems are greenish with many spreading spines that are green and yellow tipped. Leaves are alternate, simple and entire with short (1-2 mm) petioles. The upper surface of the leaves is yellow-green; the lower surface is bluish-green and somewhat hairy. Flowers are pink to maroon on a short slender pedicel and arising from the axillary spines. Fruit is a small glabrous, reddish brown pod that produces numerous seed.
Habitat
In North America, camelthorn is found in arid, agricultural areas and riverbanks of the western United States.
Introduction & Impact
This species is native from Cyprus and Egypt in the east and to Mongolia in the west, south to India and Saudi Arabia. It was introduced to the U.S. before 1915 in packing material around date palm offshoots and likely also in shipments of alfalfa seed. It has spread via seed carried in water and hay and by cattle.
Camelthorn is hardy and aggressive, rapidly colonizing areas it invades via creeping roots. It is difficult to eradicate and manage due to the extensive root system.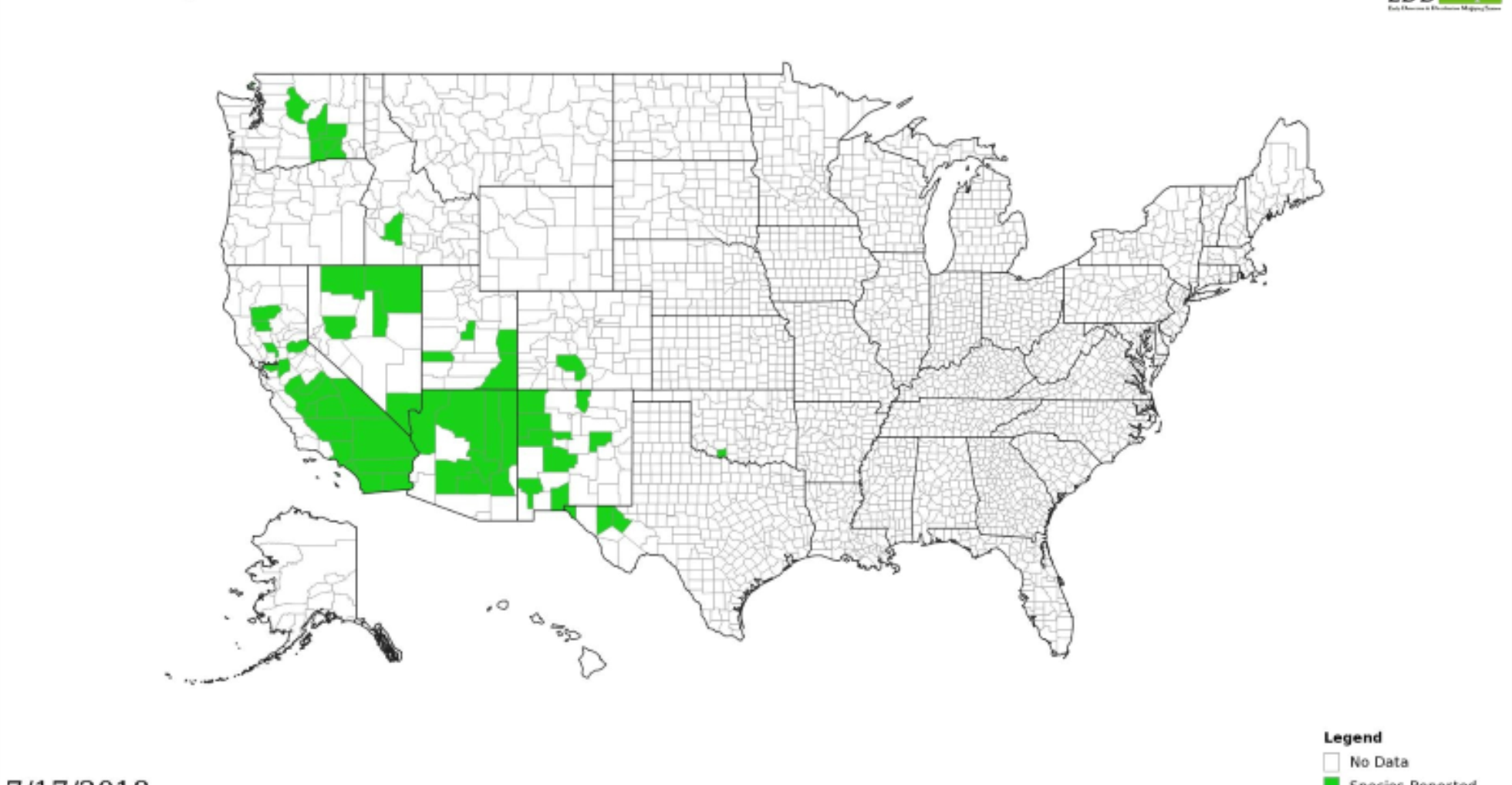 Where is it now?
In the United States, camelthorn has been reported from Arizona, California, Colorado, Idaho, Nevada, New Mexico, Oklahoma, Texas, Utah, and Washington.
This species has been introduced to Australia and South Africa.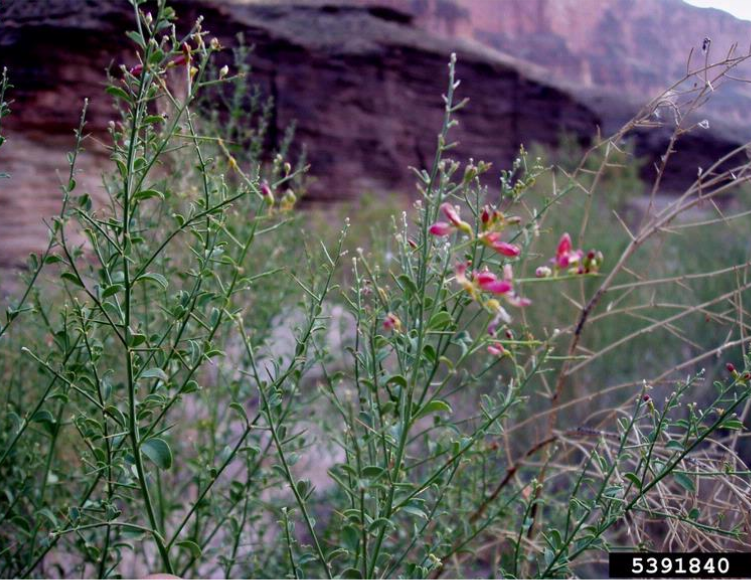 Control & Management
This species can be controlled by depriving oxygen to the roots through flooding. It can be weeded when young. A range of herbicides have also been found to be effective in controlling the species through foliar treatment methods. Effective active ingredients include 2,4-D, dicamba alone or in combination with 2,4-D as well as glyphosate and fosamine.
Status
This species is listed as a prohibited and a restricted noxious weed in Arizona; A list or class A noxious weed in California, Colorado, New Mexico, and Oregon (where it is also listed as quarantine species); a noxious weed or plant in Nevada and Texas; and a class B noxious weed in Washington.


Integrated Taxonomic Information System, ITIS (

https://www.itis.gov/

). Accessed 17 July 2018. (Naming convention follows ITIS).
United States Department of Agriculture National Agricultural Library. National Invasive Species Information Center. Plants. (https://www.invasivespeciesinfo.gov/plants/main.shtml). Updated 29 June 2017. Accessed 17 July 2018.