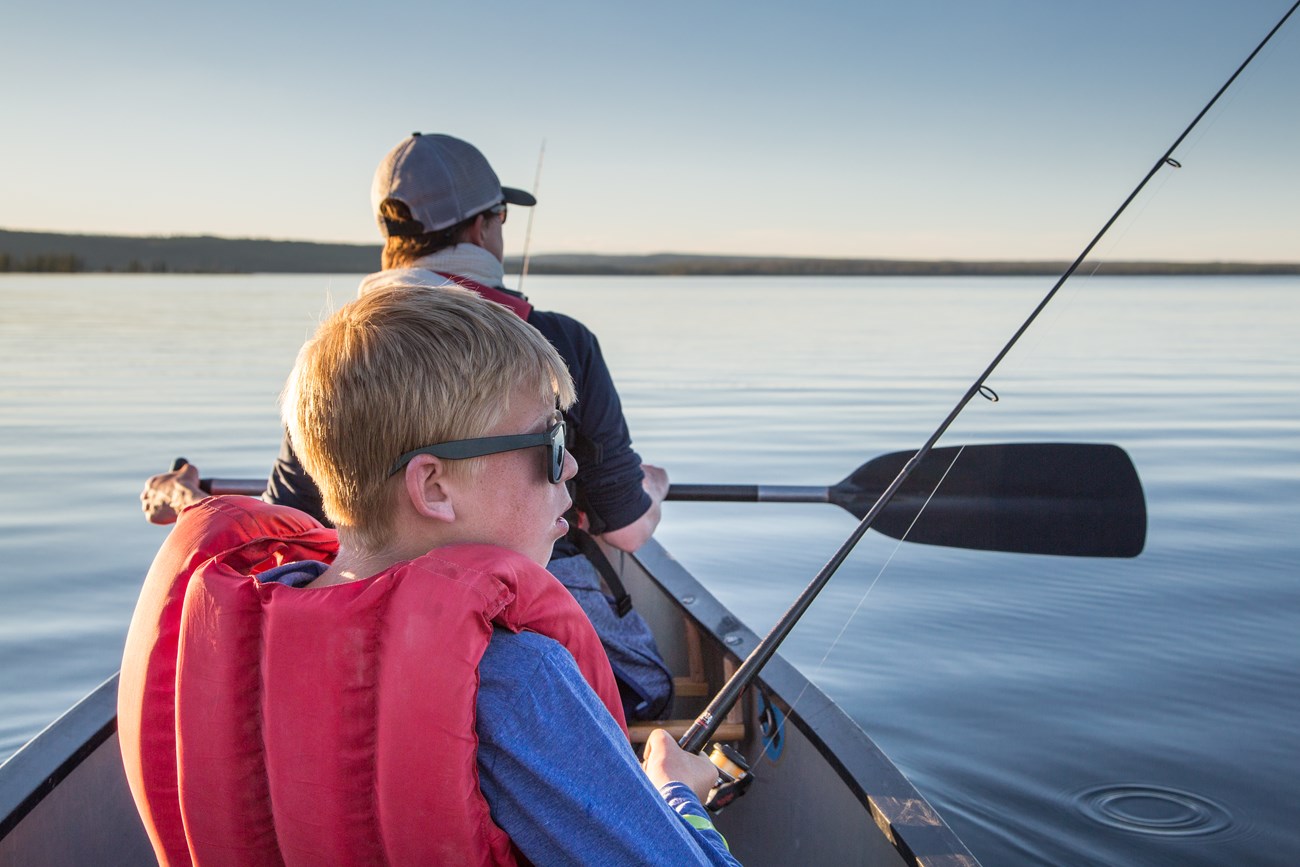 A small golden lure sails out over the lake before splashing down with a small ripple. You look out across the lake and soak up the sunshine as you start reeling in your lure. Suddenly, you feel a big tug on your line. The reels begins to go "zing!" as more line gets pulled into the lake. You have a fish on!
Spin fishing is a fun and easy way to enjoy our national parks. While it's one of the simplest ways to fish, it's also one of the most versatile and exciting. Spin fishing is also a great way for beginner anglers to learn how to fish.
What is spin fishing?
When most people hear the word "fishing" the image of spin fishing is usually what comes to mind—standing on a bank with a fishing pole and casting a lure out repeatedly until you catch a fish. The "spin" part of the name comes from the gear used, a spinning reel. This type of reel is one of the most common fishing reels, and it's also one of the easiest to use.
Spin fishing can be done almost anywhere for any type of fish. It's enjoyed by people of all ages from all across the country. Not only is it popular, but it's also easy to learn how to spin fish.
Gear for spin fishing
The gear needed for spin fishing is relatively simple, and only requires a few things:
Valid fishing license

Fishing pole with reel

Lures

A pair of needle nose pliers to safely remove the hook from the fish's mouth

Sunglasses *optional*
When it comes to selecting your rod and lures, do some research before you make any choices. The type of rod and lures you use will depend on the species of fish you want to catch.
There are many different kinds of rods out there, and each one is best suited for a certain type of fishing. Some rods are best suited for small fish and smaller lures, while others are best for big fish and large, heavy lures. Certain types of rods are meant for freshwater fishing, and others are meant for saltwater fishing.
The same principle applies to lures. Using a medium-sized "spoon" may be best for catching a trout, while using a plastic "swimbait" is better suited for catching a bass.
When you pick out your lures and gear, be aware of any park regulations that prohibit the use of lead lures, weights, or fishing line containing lead. Some park regulations also prohibit the use of barbed hooks or treble hooks. Live bait is prohibited in many parks, be sure to check park regulations and never release unused live bait into the water.
How to spin fish
Spin fishing is one of the easiest types of fishing. Whether or not you've been spin fishing before, it's easy to learn how.
To spin fish, attach your lure to the end of your line. Once your lure is attached, you're ready to cast. After you cast your lure, start reeling it in. The speed and tempo at which you retrieve your lure will depend on what kind it is and the species of fish you want to catch. Some fish species may like a slower lure while others may like to chase a fast lure.
The speed of your retrieve also affects the "action" of the lure. The action is often what triggers a fish to bite your lure—it's what makes your lure look like a tasty meal to the fish.
Keep underwater structures like rocks and trees in mind when reeling in your lure - avoiding a snag depends on how fast you retrieve your lure. The faster you reel in your lure, the shallower it'll swim. The slower you reel it in, the deeper it'll be.
Where to spin fish
You can spin fish from almost anywhere you can stand or sit. Easy-access locations such as docks, piers, and platforms offer an open space for you to fish and relax. Fishing from a bank or the shoreline is a great way to be closer to the water and feel more connected with nature. Another option is to fish from a boat or other personal watercraft like a canoe or kayak.
Some fish are easier to catch from a boat in the middle of a lake, while others are easier to catch from a dock or from shore. Doing some research on what kind of fish you want to catch will help you choose the right spot.
If you are standing near the water or fishing from a boat, be mindful of water safety. Always follow any regulations regarding the use of personal flotation devices (PFDs), and keep an eye on small children near the water.
Be aware of any park regulations that prohibit fishing in certain areas, which can sometimes include docks, boat ramps, or piers.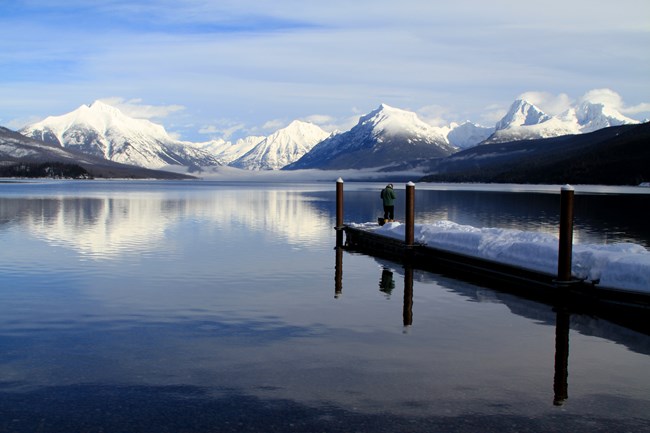 Expectations for spin fishing
Spin fishing is an easy, fun way to enjoy NPS lands and waterways. Whether you're after a 40-pound catfish, 14-inch trout, or just want to spend an afternoon catching small panfish, spin fishing has something to offer for everyone.
Ask yourself these questions next time you're planning a spin fishing trip:
What kind of fish do I want to catch?

Where do I want to fish?

How will I fish when I'm there? Will I be fishing from shore, boat, or a dock?

Do I want to be fishing near other people or by myself?

What kind of experience do I want?
Always check park regulations before heading out on your next adventure. Be aware of all bag/possession limits and know which species you are allowed to catch and keep. Know whether or not you need a fishing license and be sure to obey all fishing regulations.