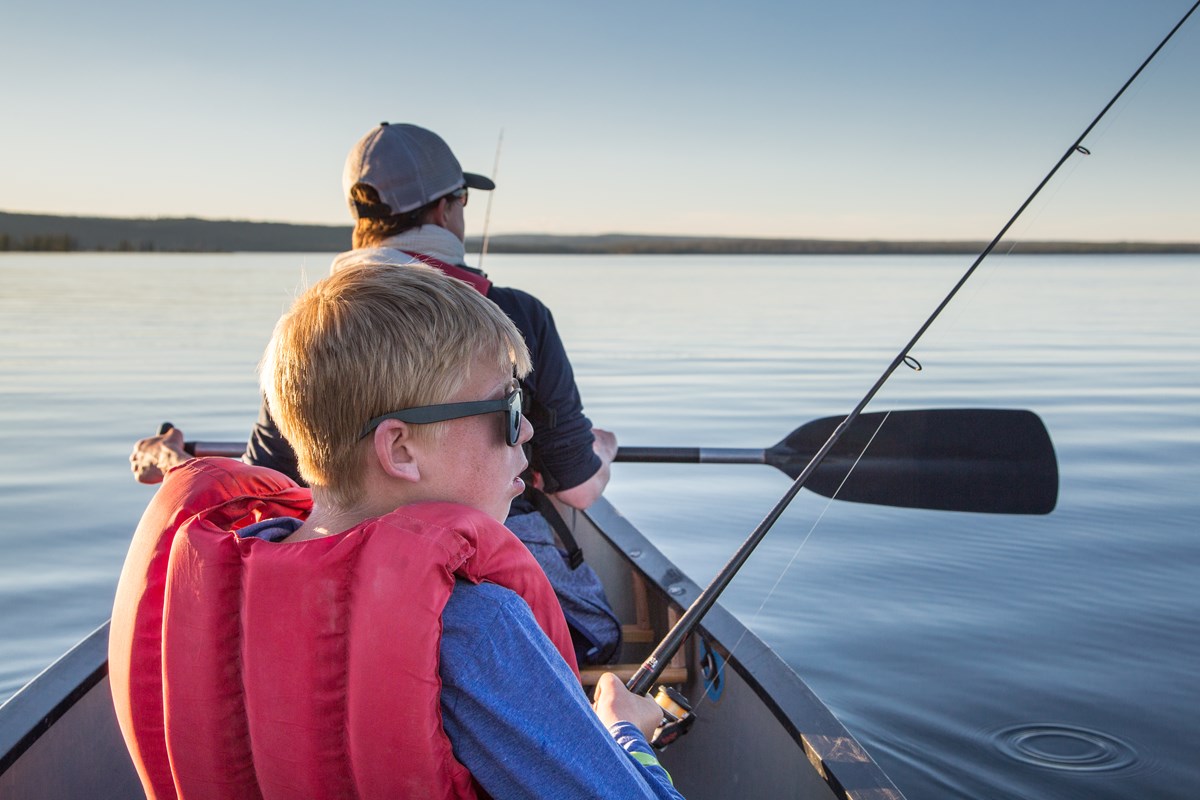 A small golden lure sails out over the lake before splashing down with a small ripple. You look out across the lake and soak up the sunshine as you start reeling in your lure. Suddenly, you feel a big tug on your line. The reels begins to go "zing!" as more line gets pulled into the lake. You have a fish on!
Spin fishing is a fun and easy way to enjoy our national parks. While it's one of the simplest ways to fish, it's also one of the most versatile and exciting. Spin fishing is also a great way for beginner anglers to learn how to fish.
What is spin fishing?
When most people hear the word "fishing" the image of spin fishing is usually what comes to mind—standing on a bank with a fishing pole and casting a lure out repeatedly until you catch a fish. The "spin" part of the name comes from the gear used, a spinning reel. This type of reel is one of the most common fishing reels, and it's also one of the easiest to use.
Spin fishing can be done almost anywhere for any type of fish. It's enjoyed by people of all ages from all across the country. Not only is it popular, but it's also easy to learn how to spin fish.