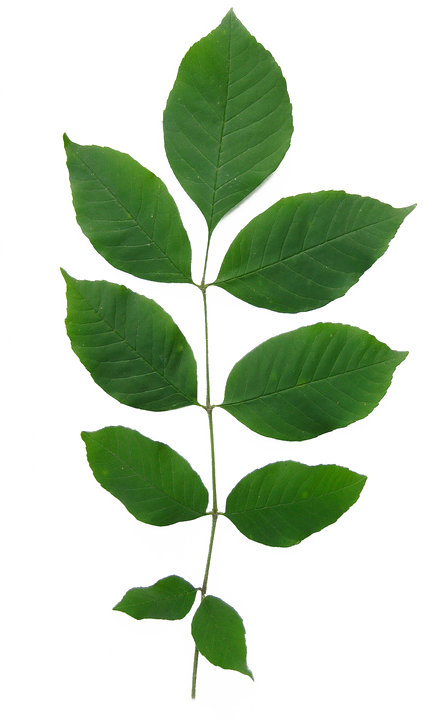 What is it?
Baseball aficionados insist that 'crack-of-the-bat' sound when a slugger smashes a home-run is most satisfying when it rings out from a bat made of white ash. Tall, fast-growing, and a key species in the forests of the Northeast, this tree serves even greater purposes than contributing to America's favorite pastime. A native tree of eastern North America, white ash grow in forests and open fields. They can reach heights of 80 feet with a crown that spreads 50 feet wide. Examples of trees well over 100 feet tall are not unheard of in the northeast.
Why is it important?
One of the most valuable hardwood timber trees in North America, white ash are not only treasured by the wood-working industry, but also by many creatures of the forest. White-tailed deer browse its tender leaves and beaver, porcupine, and rabbits will eat the bark of young trees. Many small mammals and birds gobble-up its seeds, and they often form trunk cavities creating homes for cavity nesters like woodpeckers, Wood Ducks, nuthatches, and owls.
Especially important for several NETN parks, its seedlings are one of the few northeastern species capable of penetrating thickets of invasive plants while having the fortitude to persist and reach the forest canopy.