Spanish Colonial Missions of the Southwest Travel Itinerary
By Spanish Colonial Missions of the Southwest Travel Itinerary
Visit the unforgettable architecture of Spanish colonial heritage in the U.S.!

The National Park Service invites you to travel the National Historic Trails, units of the National Park System, and other places listed in the National Register of Historic Places that bring alive the stories of Spanish colonial missions in the Southwestern United States. Missions were communities aimed at converting American Indians to Roman Catholicism and to Spanish ways of life.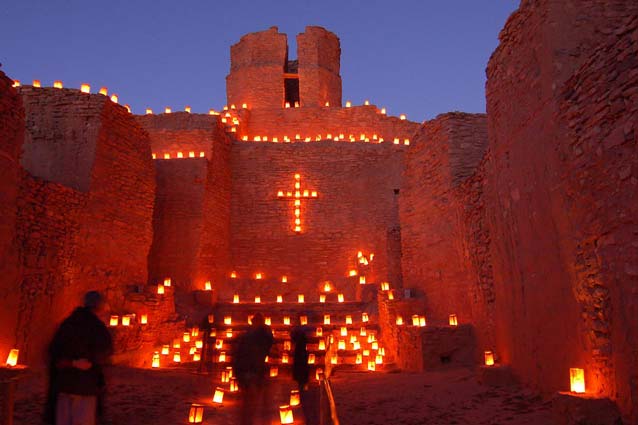 The Spanish Colonial Missions of the Southwest Travel Itinerary offers several ways to discover and experience these historic places:
 • Descriptions of each featured destination that highlight the significance of the places, their stories, and how the sites have changed over time.  Photographs, other illustrations, and information for planning your visit are also included
• Essays written by experts in the study of Spanish colonial missions provide the historical background. 
• Maps help visitors plan what to see and do and get directions to places to visit. 
• The Learn More section provides links to relevant tourism, history, preservation, general information. 
 Visit the Spanish Colonial Missions of the Southwest Travel Itinerary
Last updated: March 8, 2016