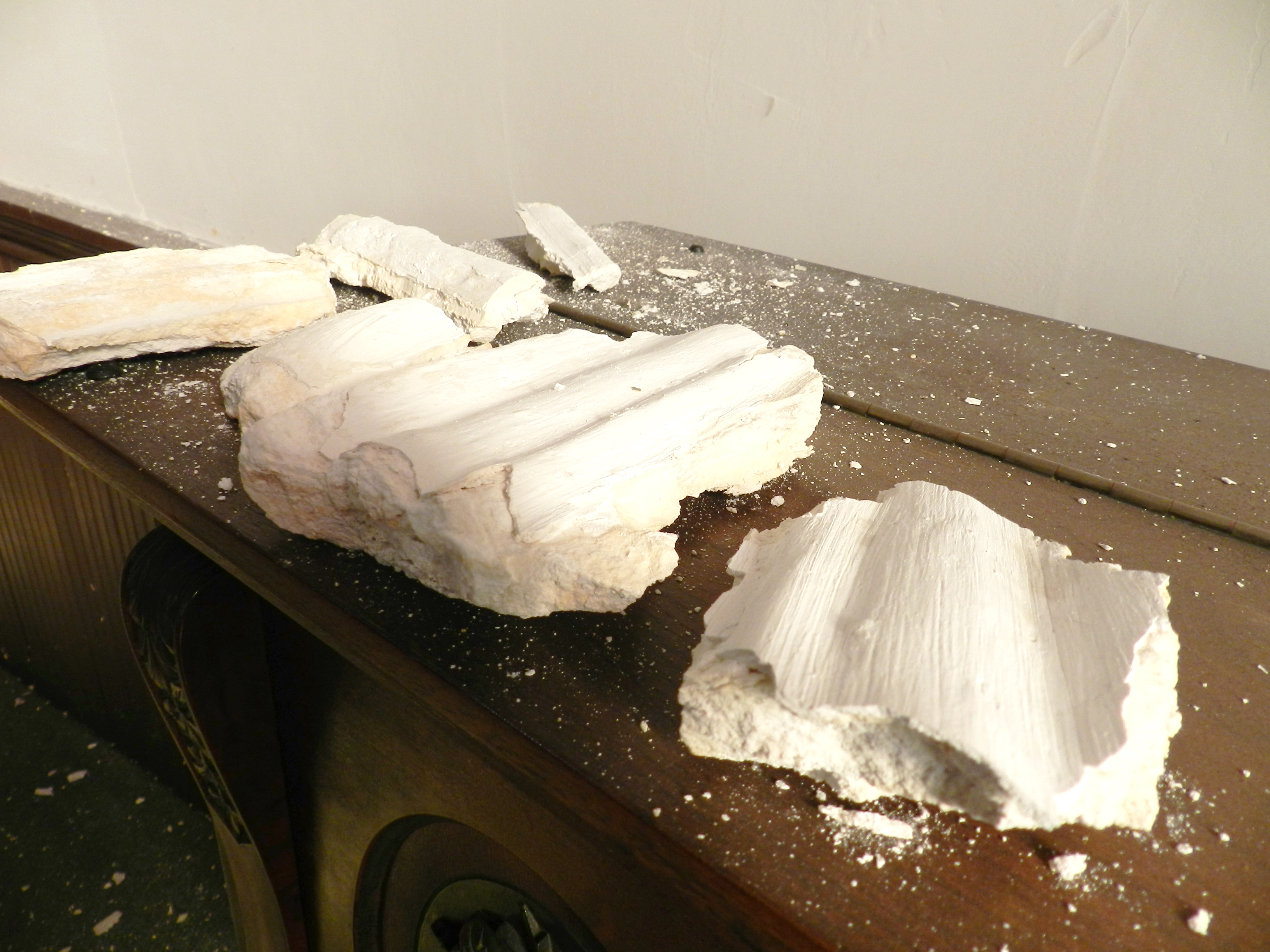 A Brief History
The term "plaster" when used in an architectural sense (historically there were medicinal plasters), covers a long chronology dating back to cave-dwellers who covered interior surfaces of caves with mud. Later, simple stick shelters were plastered with mud. Today the term "plaster," and its derivations, is synonymous with a very specific architectural finish for interior and/or exterior applications. Medicinal plasters have gone by the wayside – except as used over layers of gauze in "casting" - leaving the term mostly to building construction; or in some cases, overindulgence. Aside from ancient mud mixtures, plasters were produced from lime, gypsum, and most recently, cement. Because of plaster's smooth, very hard surface, the sanitary value of plastered interiors was apparent. Plaster was also an excellent fire retardant. Due mainly to the many fires that ravaged London in the thirteenth century, the king decreed that all buildings were to have plastered walls.
Early plasters were lime-based, the processed (burned) lime obtained either from crushed limestone or certain chalks. A "lime cycle" was introduced later by which lime (calcium carbonate) is converted to quicklime by heating, then slaked by adding water which returns it naturally to its original chemical makeup. Mortar is produced by adding sand to the slaked lime. Around 7500 B.C. artisans in Jordan used lime mixed with crushed limestone to cover walls, floors and hearths. Mixed with water, the paste was applied to varying surfaces – mostly reeds or twigs; and probably also over stones.
Plasterwork has been found in the Egyptian pyramids dating at least four thousand years back. These plastered surfaces are some of the most long-lasting -testifying to plaster's strength and durability. The Egyptians used a plaster made from calcined (heated) gypsum – much like modern Plaster of Paris [1]. Animal hair was added to increase strength. Very early Greek architecture employed the use of fine white lime stucco, and their techniques reached unequalled perfection in the use of this type of plasterwork.
It is from Greece, that we get the word "plaster." In the ancient Greek language, the word emplastron meant "to daub on."
Lime plasters took approximately two weeks to completely set up. Gypsum plasters set up faster, but the early mining and processing of gypsum was expensive and time-consuming. As a result, gypsum plasters were used primarily for ornamental work and for various imitation marble finishes called scagliola – techniques developed in Italy in the 15th century. Modern processing methods introduced in the early 20th century guaranteed that gypsum would replace lime as the primary binding agent for most plasters. Combined with sand and water, gypsum plasters can be built up in layers that take hours (rather than days for lime plasters) to dry.