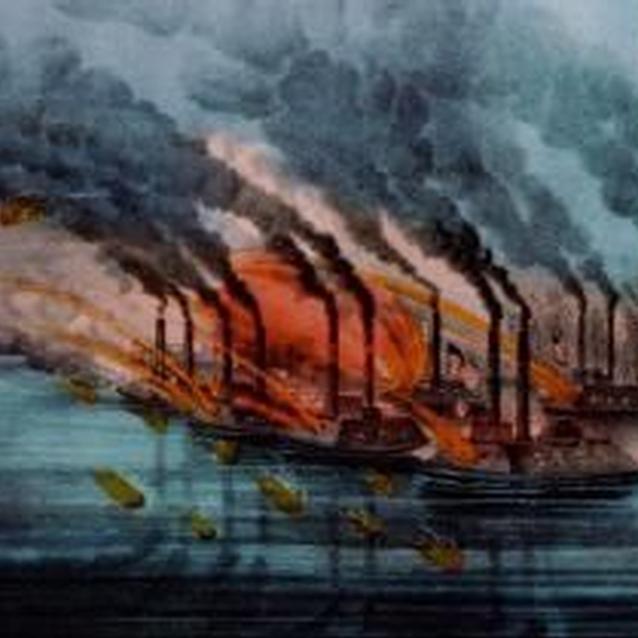 Just a month before, the Confederates had seemed invincible. Stalemate had held since Southern victories at Manassas and Wilson's Creek in the summer of 1861. Attempts to break the Confederate defense line, which in the west extended from southwest Missouri and Indian Territory (present-day Oklahoma) to the Appalachian Mountains, had achieved little success. A reconnaissance in January convinced the Union command that the most vulnerable places in the Confederacy's western line were Forts Henry and Donelson, earthen works guarding the Tennessee and Cumberland rivers in western Tennessee.

The Cumberland River was the main artery that carried the economic blood to the heart of middle Tennessee. In the agricultural economy of the 1800s, the rivers were used to transport most goods to market. Middle Tennessee was the breadbasket for much of the area west of the Allegheny Mountains. Most agricultural and manufactured goods passed through Nashville, the state capital, on the banks of the Cumberland River. In the late 1850s and early 1860s, over a million dollars of merchandise was shipped through the port of Nashville each year. The economy of middle Tennessee was so bound to the river with its access to the large northern industrial centers that the first call for a secession convention in Tennessee failed. Only when President Lincoln called for Tennessee to provide 75,000 volunteers to fight for the Union did middle and west Tennessee outvote the eastern areas of the state for secession.

In the summer and early spring of 1861, Tennessee Governor Isham Harris, aiming to control the economic and strategic importance of the rivers, directed the building on Fort Henry on the Tennessee and Fort Donelson on the Cumberland. The Confederacy closed both arteries for most commercial travel, causing havoc throughout middle Tennessee and northern Alabama. Store shelves became empty; docks were overrun with unshippable goods. Pig iron, far too valuable to the South for manufacturing Confederate arms, could no longer be sent to northern industrial centers.
At Fort Donelson the Confederates had built a strong position. Two river batteries, mounting some 12 heavy guns, effectively controlled Cumberland River traffic. An outer defense line, built largely by reinforcements sent in after the fall of Fort Henry, stretched along the high ground from Hickman Creek on the right to the little town of Dover. Within the fort, Confederate infantry and artillerymen huddled in their cabins against the winter. Aside from a measles epidemic, they lived "quite conformable," cooking their own meals, fighting snowball battles, working on the fortifications, drilling, and talking about home - until the war's grim reality descended upon them.