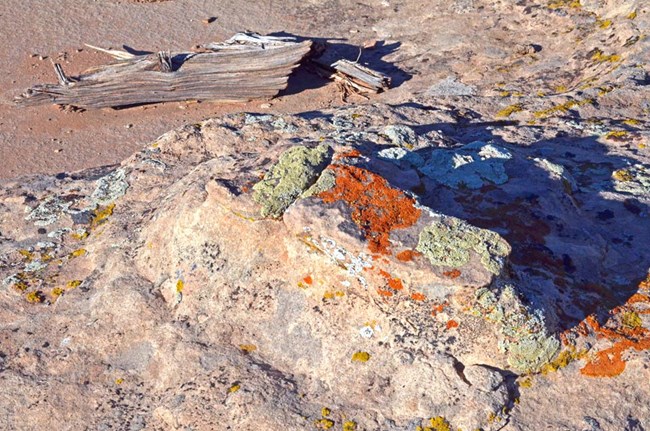 Bright colors dot the exposed rock of southeast Utah. These splotches are living species of lichen, often hundreds to thousands of years old. Lichen can live on bare rock, bark, wood, soil, plants, and even animals. Approximately 40,000 species of lichen grow worldwide, from the high deserts of the Colorado Plateau to rainforests and the arctic.
Composition
Lichen is often described as an ecosystem rather than an individual organism, because lichen is actually a partnership of two organisms: fungi and algae (either green algae or cyanobacteria, sometimes both). Lichen is more durable than either fungi or algae alone.
Fungi surround the algae and provide a buffer against weather. Fungi extract nutrients from soil and rock, as well as absorbing water from rain, fog, or dust. Algae make carbohydrates using photosynthesis.