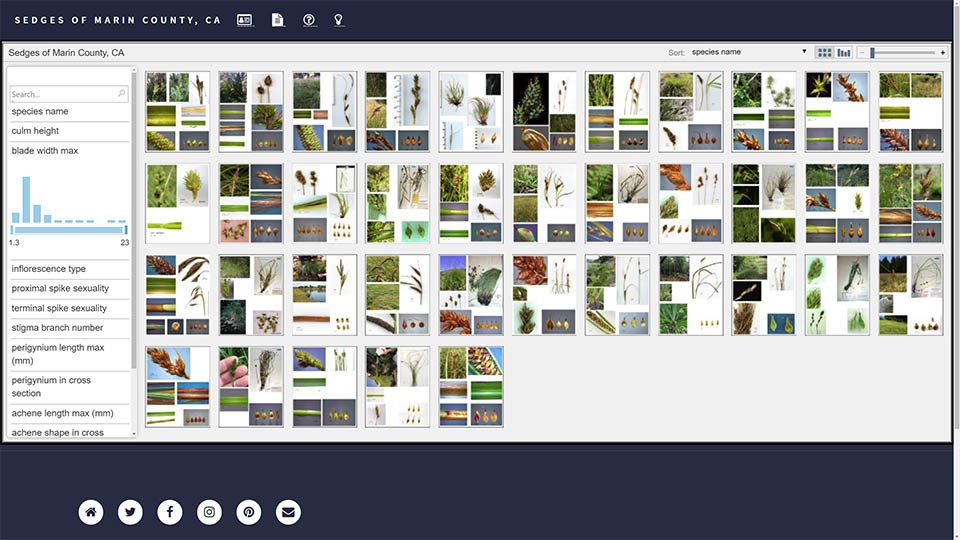 March 2018 - The sedge genus (Carex L., family Cyperaceae) is one of the largest, most widespread, and ecologically important genera of vascular plants worldwide, and the largest genus of flowering plants in California (156 spp.). However, comparatively little is known about the distribution, status, and ecology of many species. This is largely because of the difficulty of sedge identification, the large number of species, their morphological similarity, and the minute characteristics by which they differ.
The new guide uses interactive visual and text-based keys to aid in identification of sedge species in Marin County and the San Francisco Bay Area. It provides an improved identification system which allows users to quickly compare images of minute diagnostic features and analyze multiple characters through matrix-based keys.
Sedges of Marin County was developed by Timothy Jones and Eric Wrubel with the generous support of the Marin Chapter of the California Native Plant Society.