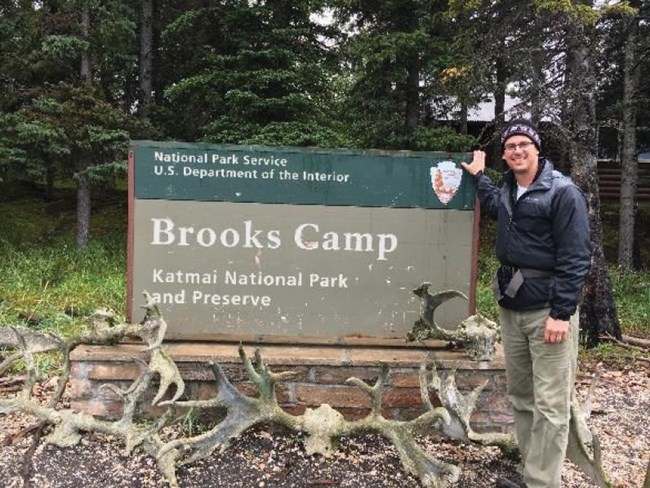 What is your name and job title? Scott Babcock, Project Manager and Community Planner for the Denver Service Center Planning Division.
What experience and education do you have? I've worked at my current job in the DSC Planning Division since November 2013. Prior to coming to the National Park Service, I served as the strategic planning manager for Colorado State Parks (and then Colorado Parks and Wildlife, after the two agencies merged in 2013) for about seven years. Prior to that, I was employed as a natural resource planner with ERO Resources here in Denver for a little over six years, and at Greystone Environmental Consultants for my first year following graduate school in 1999.
I obtained a masters of environmental management degree in Resource Economics and Policy at Duke University. My undergraduate degrees were in environmental studies and biology from the University of Colorado, Boulder.
What is a typical day like? What I do for NPS on a daily basis is a true privilege and pleasure. Being a project manager with the DSC Planning Division is never monotonous. While it can be demanding at times, the work is dynamic, challenging, and always interesting. In sum, I think of myself as someone that helps parks solve problems through planning. As the old saying goes, "Those who fail to plan, plan to fail." And, while some of our planning efforts may take longer than others, it's always rewarding to know that each project ends with a planning tool that, when implemented, will benefit a park and provide some net level of improvement from present conditions.
At any given time, I may be working on 8 – 12 or so planning projects, with varying levels of complexity, project team sizes, scope, and duration. Each day begins with viewing my calendar and "to-do" list to get my bearings on which of these projects may require attention, as well as my calendar, to see what meetings might be on the horizon, along any with looming deadlines. In between meetings, my plate is generally full with reviewing materials that other project team members may have prepared; developing presentations, documents or meeting materials; communicating individually with parks and project team members; and likely planning for the next on-site workshop at a park.
Facilitating planning workshops at parks account for about one week out of every five. Traveling to these workshops enable our team to see some amazing and fantastic places! While I joke that most of my time is spent in meeting rooms, there's often a park site visit that's involved, as well as the occasional, required "bop" or jog along a nearby trail in the morning prior to or after a day of meetings. My NPS passport is always there to remind me that my work has taken me to a number of parks in each NPS region, and with each trip, I've truly enjoyed learning about the magic that each park has to offer. I've also had the opportunity to get know and work closely with a wide array of talented NPS region and field staff.
What career advice would you give to someone who wants to follow a similar path? If someone would have told me 20 years ago that I'd be doing the work I do, I may not have believed it. My advice to an aspiring NPS project manager would be to follow your passion and see where it leads you. For me, I've always wanted to help parks and protected areas strike an appropriate balance between use and preservation – planning ended up being a logical fit. I'm a firm believer that, if you work hard enough, take advantage of opportunities that arise along the way (even the small ones), and "build good bridges" with people, good things will happen!
What is one of the bigger projects you are working on and what about that project might surprise people? Some planning efforts are more involved than others, and that definitely holds true for the Zion National Park Visitor Use Management Plan. There are so many "layers" of complexity that demand ongoing attention. Some of these layers include a diverse array research to sift through, extensive internal communication and coordination between a diverse interdisciplinary team, careful messaging and communication tied to an interested public and cooperating agencies, not to mention the delicate subject of "managing access" through reservations or permits. In my mind, these elements also make the project all the more rewarding. If we can successfully develop and implement a visitor use management plan that will help Zion address its crowding and congestion issues, we'll have learned valuable lessons and takeaways that we'll be able to apply to other parks. The work that we are doing for this park can serve as a model for not only other national park units, but also other non-NPS parks and protected areas.
Anything else you'd like to add? Having worked in both the private sector and the public sector prior to coming to DSC I have had the opportunity to work with some amazingly qualified and talented people. That said, I have found DSC Planning Division staff to be far and away the most high-performing, motivated, and capable group of people that I've ever worked with. There's also a shared commitment to our agency's mission (which is one of the best!) and making each park at least a little better off through effective planning.