While we can't all visit the Apostle Islands right now, that doesn't mean you should miss out on the nature and special places right around you. Go on a scavenger hunt! Look out your window or go out into your yard and explore the world near you.

Look in all directions. Use your senses. Think about what you are experiencing or might expect to experience that you wouldn't during Winter.

Cross off the things that you find and keep going until you have five in a row for a "Bingo". But don't stop there. How many "Bingo's" can you get? Can you find all of the squares?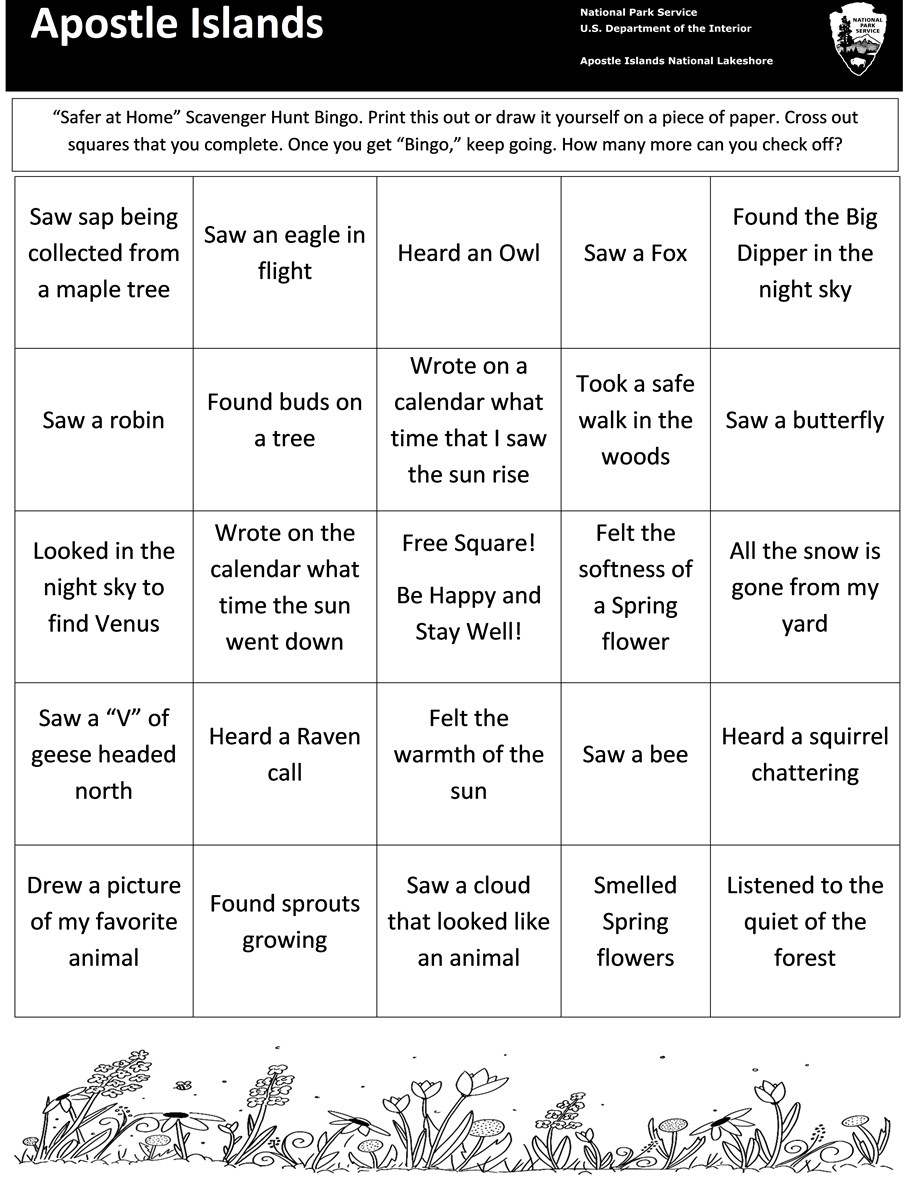 Accessible Text:
Saw sap being collected from a maple tree.

Saw an eagle in flight.
Heard an Owl.
Saw a Fox.
Found the Big Dipper in the night sky.
Saw a robin.
Found buds on a tree.
Wrote on a calendar what time I saw the sun rise.
Took a safe walk in the woods.
Saw a butterfly.
Looked in the night sky for Venus.
Wrote on a calendar what time the sun went down.
Felt the softness of a Spring flower.
All the snow is gone from my yard.
Saw a "V" of geese heading north.
Heard a Raven call.
Felt the warmth of the sun.
Saw a bee.
Heard a squirrel chattering.
Drew a picture of my favorite animal.
Found sprouts growing.
Saw a cloud that looked like an animal.
Smelled Spring flowers.
Listened to the quiet of the forest.