Article
Sauvie Island and the Hudson's Bay Company
Sauvie Island (also known historically as Sauvie's Island), located at the confluence of the Willamette and Columbia Rivers, is the largest island along the Columbia River, and about eight miles from Fort Vancouver. Before the fort's establishment in 1825, the island was home to a large Indigenous population. This community was decimated by disease outbreaks in the early 1830s, and the island entered a new, colonial phase - passing from American to British, and back to American, control.

Tragedy on the Island

Sauvie Island was originally home to Indigenous people who lived in villages on and around the island. The island, also known historically as "Wapato Island," was known for its abundant marsh resources, including wapato, a highly-valued edible root, which grew there in large quantities. The island was home to hundreds of people living in four villages: Cathlahnahquiah, Clanninata, Clannahqueh, and Multnomah.

These villages would have featured large, multifamily plankhouses made of red cedar, which could be used for centuries with regular renovations. Wapato Valley peoples built red cedar dugout canoes, allowing them to travel great distances for trade. Stone carvings found by archaeologists on the island show the artistic skill of the people who lived there. Fishing for salmon, sturgeon, eulachon, and other marine resources was central to life on the island, as was collecting wapato and camas root. Residents of Sauvie Island may have moved with the seasons to places where food was available at that time. Anthropologist Dr. Doug Deur has suggested that the residents of Sauvie Island, along with Native peoples from other nearby villages, may have used the prairie later occupied by Fort Vancouver for temporary encampments while plant gathering.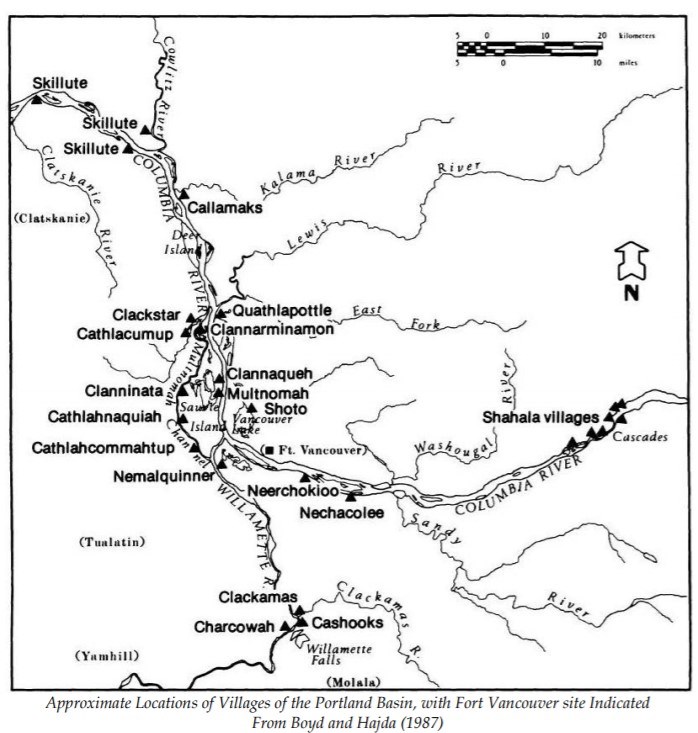 After the establishment of Fort Vancouver, the Columbia River became a main thoroughfare for British ships traveling to and from ports in Asia, the Pacific Islands, coastlines throughout the Americas, and the British Isles. These incoming ships, and the new, permanent settlement at Fort Vancouver, led to a large-scale malaria epidemic, which had a devastating impact on Indigenous peoples in the region. Deur writes:
"The mortality levels were so high, and the deaths came so quickly, there were sometimes insufficient people to dispose of the dead and entire villages were burned and the bodies cremated therewith. There are multiple accounts of tribal members disposing of the dead at Sauvie Island villages, sometimes apparently with the assistance of Fort Vancouver employees."
Artist Paul Kane traveled to Fort Vancouver years later, and wrote:
"On Soveys [Sauvie's] Island there were formerly four villages but now there scarcely remains a lodge. They died of this disease in such numbers that their bodies lay unburied on the river's banks and many were to be met with floating down the stream."
By the mid-1830s, the island was uninhabited, with only emptied former settlements and burials remaining.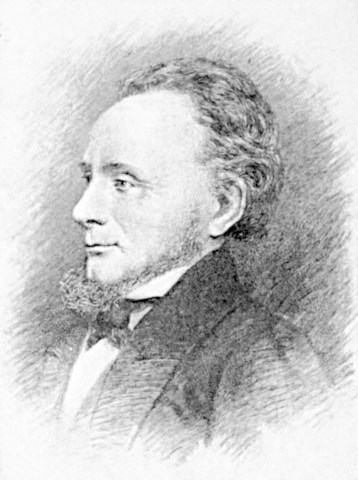 Nathaniel Wyeth and the Hudson's Bay Company
In 1834, American businessman Nathaniel Jarvis Wyeth traveled to the Northwest with the intention of creating his own trade business to rival that of the British Hudson's Bay Company (HBC). On the eastern side of Sauvie Island, not far from the former location of Cathlahnaquiah, Wyeth constructed a trading post he named "Fort William." Wyeth wrote about the remains of villages that he encountered on the island, but, echoing the racist beliefs of many Americans who settled the continent at the time, wrote that he believed that the catastrophic death toll among the Native people of Sauvie Island was simply divine intervention on his behalf. He wrote: "...a mortality has carried off to a man [Sauvie Island's] inhabitants and there is nothing to attest that they ever existed except their decaying houses...So you see as the righteous people of New England say, providence has made room for me."
In the fall of 1834, to circumvent competition from the American, Fort Vancouver's Chief Factor Dr. John McLoughlin reached an agreement with Wyeth: Wyeth's business would focus on the export of salt salmon, not furs, which were Fort Vancouver's primary trade item. Wyeth also began farming on the island. It is likely that McLoughlin allowed Wyeth to continue to establish his rival business on Sauvie Island in part because he felt reasonably sure that Wyeth would fail. Just days after this agreement was made, however, McLoughlin received orders from his superiors that Wyeth's business should be "put down," and the HBC would not support any cooperation with him.
As McLoughlin had predicted, Wyeth's venture was doomed. He had arrived too late for the 1834 salmon season. He reported to his associates in Boston:
"This business looks very bad at this time. We have failed in every thing [sic] for the first year. I shall do all I can one year more, which will I think shew [sic] whether anything is to be done here or not, and I will not be long in closing the concern when I find that there is nothing to be made."
For the next year, Wyeth's salmon harvests continued to be dismal, and he and many of his men were afflicted by malaria. He reported:
"I did not expect to recover, and am still a wreck. Our sick list has been this summer usually about one third the whole number and the rest much frightened."
In May 1836, with his business still suffering, Wyeth again tried to negotiate with McLoughlin, putting forth a plan to purchase supplies from the fort and hire men and horses from the HBC. In return, the HBC would guarantee to purchase furs from him. The plan appealed to McLoughlin, who was in search of a way to mold the Northwest fur trade in away that would allow both the Americans and the British to coexist in the region (which he considered inevitable) and put British interests at an advantage. McLoughlin again made this case to his superiors, and again they insisted that Wyeth had to be run out of business.
In 1836, Wyeth finally abandoned Fort William, and returned to the Eastern United States.
The Dairy on Sauvie Island
In 1838, McLoughlin traveled to London and met with the Hudson's Bay Company's governing committee and his direct superior, Governor George Simpson. The Company's focus in the Northwest was shifting from the fur trade to large scale agriculture, resulting in the creation of the Puget Sound Agricultural Company in February 1839. This organization was meant to seem independent, but would be controlled by the HBC and managed by McLoughlin. That same month, the HBC entered into a new agreement with the Russian American Company, a Russian-owned fur trading company. The HBC agreed to lease land in Alaska to the Russian American Company, and to sell flour, peas, grits, barley, beef, ham, and butter to Russian trading posts.
When he returned to Fort Vancouver in fall 1839, McLoughlin ordered the construction of five dairies to help produce butter for shipment to Alaska. Three of these dairies were built on Sauvie Island, with the principal dairy built near the former site of Fort William. By 1841, 150 cows had been brought to the island, and their milk was turned into butter and cheese for export. Simpson visited, and offered this description of the Sauvie Island dairy:
"At the dairy, we found about 100 [milk] cows which were said to yield, on average, not more than sixty pounds of butter each in a year; and there are also 200 or 300 cattle that were left, merely with a view to their breeding, to roam about at will. All were in charge of three or four families that resided on the spot."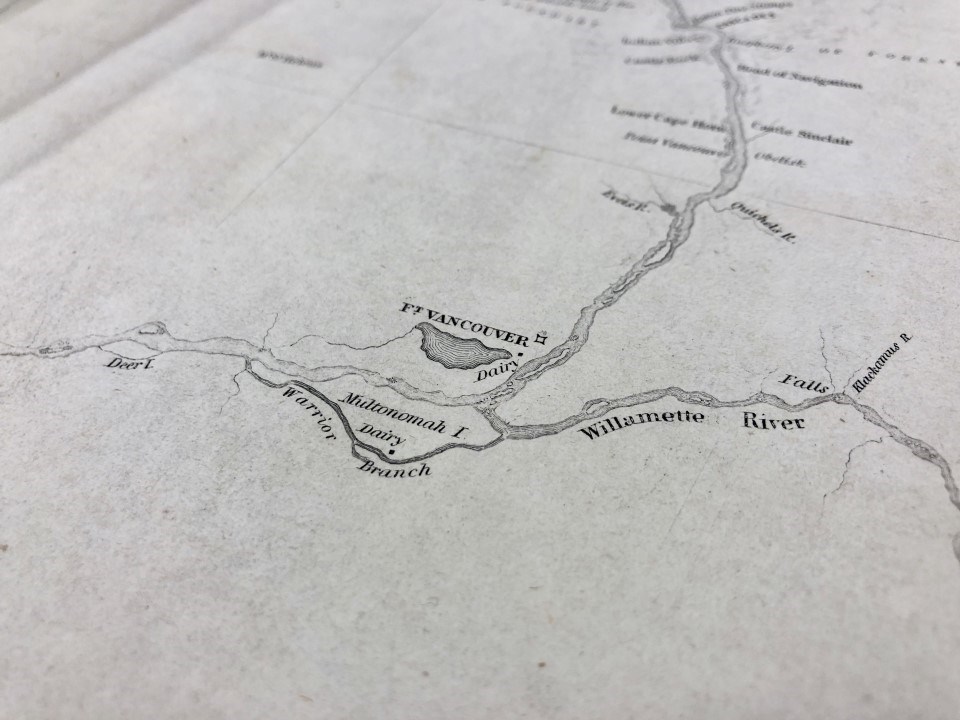 To manage this dairy operation, McLoughlin enlisted the help of HBC employee Laurent Sauvé. Sauvé was a French Canadian who had worked at Fort Vancouver since 1826, primarily as a cowherd and dairyman. Sauvé lived and worked on the island that would later bear his name with his wife, an Indigenous woman named Josephte, and their two children. Sauvé retired in 1844 to start his own farm at French Prairie.
After Sauvé's departure, the HBC dairy was managed by James Logie and his wife, Isabella. Logie was 30 years old when he took control, and had worked for the HBC for the last decade. James Logie was originally from the Orkney Islands, Scotland, and met Isabella during a brief return to his homeland in 1840. Together, they returned to the northwest and moved to Sauvie Island.
Isabella Logie is often remembered for her medical skills. She is said to have served as a nurse for Martha Roberts, the wife of Fort Vancouver clerk George Roberts, during her pregnancy. She also reportedly assisted the fort's doctor, Forbes Barclay. On Sauvie Island, Isabella Logie was often called upon to care for the island's residents during times of sickness or childbirth.
But by 1845, the Fort Vancouver farm was struggling. Chief Trader James Douglas reported that Americans had attempted to establish claims in many of the fort's agricultural areas, including Sauvie Island. In 1846, the Oregon Treaty established the boundary between Canada and the United States, and, now in American territory, the British fort and its interests declined. In 1851, Fort Vancouver Chief Factor John Ballenden closed the Sauvie Island dairy, calling it "both useless and expensive."

The Legacy of the HBC at Sauvie Island
James Logie ended his service with the HBC in 1849. After a brief attempt at striking it rich in the California Gold Rush, the Logies returned to Sauvie Island to receive a donation land claim of 640 acres. In 1851, they were joined by Jonathan Moar, a fellow Orkney Islander and former HBC blacksmith who helped them work their land.
In spring 1854, James Logie fell ill with typhus. Moar family records indicate that Jonathan Moar made a daring attempt to fetch medicine for his employer, swimming across the Multnomah Channel on horseback at night and returning by sunrise. Unfortunately, Logie died. That fall, Isabella married Moar, and together they farmed their land claim and had seven children. James Logie, Isabella Logie, and Jonathan Moar are buried in the Moar Cemetery, located near where the HBC dairy once stood.
Today, Sauvie Island is still known for its agriculture and wildlife. The island is home to many farms and the
Sauvie Island Wildlife Area
.

Bibliography
Boyd, Robert.
Wapato (Wappato) Valley Indians
. The Oregon Encyclopedia.
Boyd, Robert & Zenk, Henry.
Portland Basin Chinookan Villages in the early 1800s
. The Oregon Encyclopedia.
Cleaver, J.D. (1989).
Island Life: Sauvie Island Heritage Series: 3.
Oregon Historical Society Press.
Deur, Douglas. (2012).
An Ethnohistorical Overview of Groups with Ties to Fort Vancouver National Historic Site
. Seattle, WA: National Park Service.
Hajda, Yvonne, Boyd, Robert & Zenk, Henry.
Multnomah (Sauvie Island Indian Village)
. The Oregon Encyclopedia.
Hussey, John.
The Fort Vancouver Farm
. National Park Service.
The Letters of John McLoughlin from Fort Vancouver to the Governor and Committee, First Series, 1825-38
. (1941). E.E. Rich (Ed.). Toronto: The Champlain Society.
McIntyre Watson, Bruce. (2010).
Lives Lived West of the Divide: A Biographical Dictionary of Fur Traders Working West of the Rockies, 1793-1858
. Kelowna, BC: The Centre for Social, Spatial and Economic Justice, The University of British Columbia, Okanagan.
Spencer, Omar C. (1950).
The Story of Sauvies Island
. Portland, OR: Oregon Historical Society Press.
Last updated: February 14, 2020