Salt and the Lewis and Clark Expedition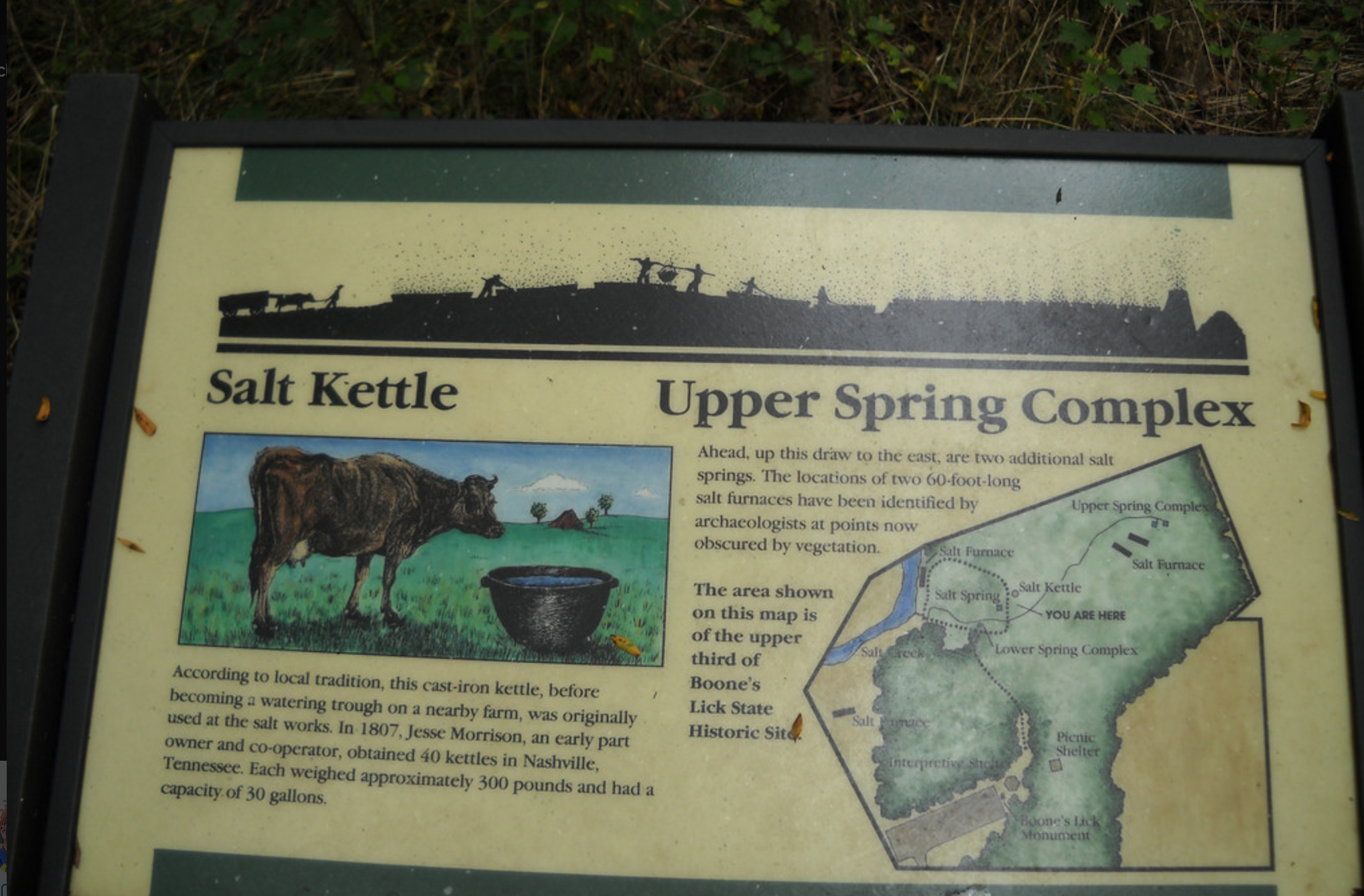 Frontiersman Daniel Boone moved at the invitation of the Spanish into Upper Louisiana in 1799. At the age of 65, the explorer and hunter settled in today's St. Charles County, Missouri, northwest of St. Louis.
Travel farther west along the Missouri River, near Columbia, and you'll find the area where his sons left a bit of their legacy. This is the site where, on June 6, 1804, William Clark noted the water was so salty that "one bushel of water is said to make 7 lb. of good Salt." Daniel Morgan Boone and Nathan Boone settled in 1805 and formed a partnership with James and Jesse Morrison to produce salt.
In pioneer times, salt was indispensable for preserving meat and tanning hides. The countryside around this salt spring was considered ideal for settlement and by 1810 had acquired the name "Boone's Lick Country." Today, you'll find it's a Missouri State Historical Site, about 40 miles northwest of Columbia.
To learn more, go to:
https://mostateparks.com/park/boones-lick-state-historic-site
.
Last updated: June 1, 2018